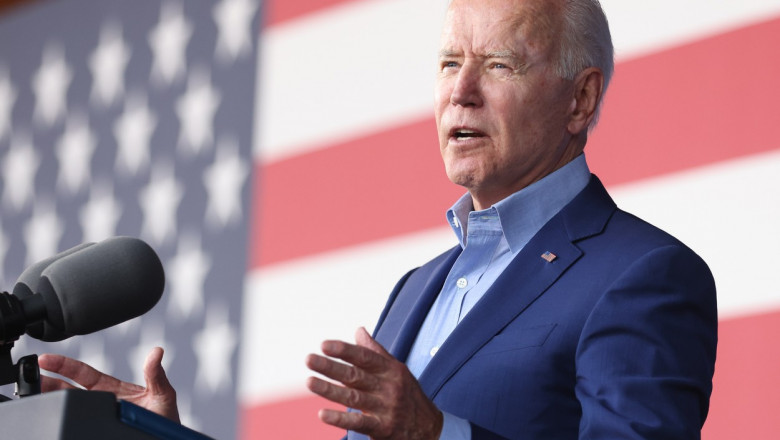 FBI agents fatally shot a Utah man Wednesday while trying to arrest him after he threatened to kill President Joe Biden and the New York district attorney. The latter accused former President Donald Trump in connection with some payments in the former election campaign to porn star Stormy Daniels, reports NBC News, picked up by CNBC.
Many other politicians were also allegedly threatened by Craig Deleeuw Robertson.
In FBI documents, Robertson was described as a white male "approximately 70-75 years of age" who was under surveillance by the agency.
Robertson was fatally shot by at least one FBI agent at 6:15 a.m. in Provo, about 12 hours before Biden visited Salt Lake City. No officers were injured.
"The incident occurred when special agents attempted to execute the arrest warrant and search the man's residence," the FBI said in a statement. "The subject is deceased."
A senior Biden administration official told NBC News that Biden was informed of the FBI raid this morning, ahead of his scheduled events in New Mexico.
The Secret Service, which provides protection for Biden, said it had knowledge of the FBI's investigation into a person who threatened to kill the president.
"While we always remain in close coordination with our partners, the action belonged to the FBI and we will refer any related questions to the FBI," the Secret Service said.
Robertson allegedly threatened Biden on Monday, and also said then that he would also kill Manhattan District Attorney Alvin Bragg Jr.
Bragg accused Trump earlier this year of falsifying records of payments in 2016 to porn star Stormy Daniels to buy her silence about a relationship she allegedly had with Trump a decade ago.
Trump has denied having sex with Daniels and has pleaded not guilty in the case, which is set to go to trial next year.
Editor: Liviu Cojan