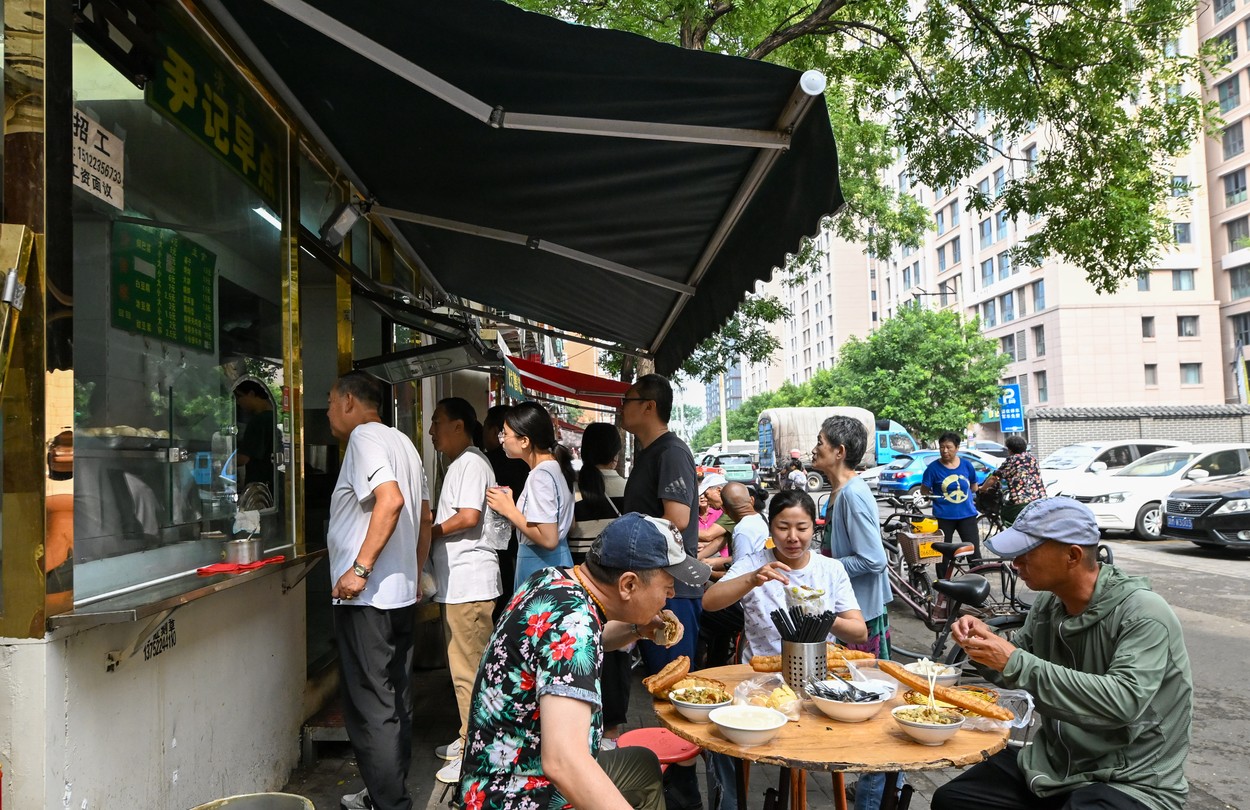 China is struggling to stabilize its economy and revitalize demand as the country faces a difficult post-Covid recovery and entry into deflation. At Nanchengxiang restaurants in Beijing, customers can serve a three-course breakfast for three yuan ($0.40), reports Reuters.
"Many good and cheap offers appeared during the pandemic. Not all last. But there are always new discounts, you just have to find them," says Gao Yi, a 71-year-old pensioner who shares breakfast with his nephew in one of the 160 restaurants of the Nanchengxiang chain in the Chinese capital.
Shrinking consumer appetites have sparked a price war between China's affordable restaurant chains, which analysts say could put pressure on smaller firms struggling to keep up with discounts offered by the big players.
In addition, as Japan proved in the 90s, if deflation is prolonged it can affect economic growth.
"It takes good deals to get customers through your door, so there's a lot of pressure on companies to find profit margins," says Ben Cavender, director of research firm China Market Research Group in Shanghai.
The Chinese were left to fend for themselves financially during the pandemic
Unlike Westerners, the Chinese have been left to fend for themselves financially during the pandemic, with government support directed mainly to companies in the manufacturing sector. With the lifting of the restrictions, there was no explosion of consumption as expected by some economists.
In the context where salaries and pensions do not change and the labor market is extremely uncertain, the appetite for spending is limited, and in an economy that is barely growing, confidence is at a low level.
"Discount strategies, offering consumers more value for the same money, are in line with the current economic situation," said Zhu Danpeng, an analyst at the Guangdong Provincial Food Safety Promotion Alliance.
On Thursday, the Nanchengxiang restaurant in the central area of ​​the Chinese capital was full, and has been so every morning since the introduction of the three-yuan breakfast offer in May, according to restaurant staff.
Xishaoye, a burger franchise in Beijing, has launched a campaign to promote some offers, with staff stating that prices of some products have been reduced by up to 10 yuan. For its part, Yum China, the operator of KFC in China, is trying to attract customers with a menu consisting of a burger, snack and a drink, which costs 19.9 yuan.
China returned to deflation for the first time in two years
"Traffic is back but spending per person is down. In our minds, the pandemic seems like something that happened a long time ago. In reality it is not like that. People need time to get used to it," says Joey Wat, general manager of Yum China.
Unlike the world's major economies that are struggling with inflation, China has returned to deflation for the first time in two years. Deflation is the opposite phenomenon of inflation, i.e. a decrease in the price of goods and services. At first glance, this phenomenon seems like a good thing for purchasing power, but for an economy, deflation is a threat, because instead of spending, consumers postpone purchases in the hope that prices will fall even more. Due to the lack of demand, companies are forced to reduce their production and accept new discounts to further reduce their stocks, while freezing hiring or even making layoffs. Economists speak of a vicious circle in this situation.
Editor : B.C.