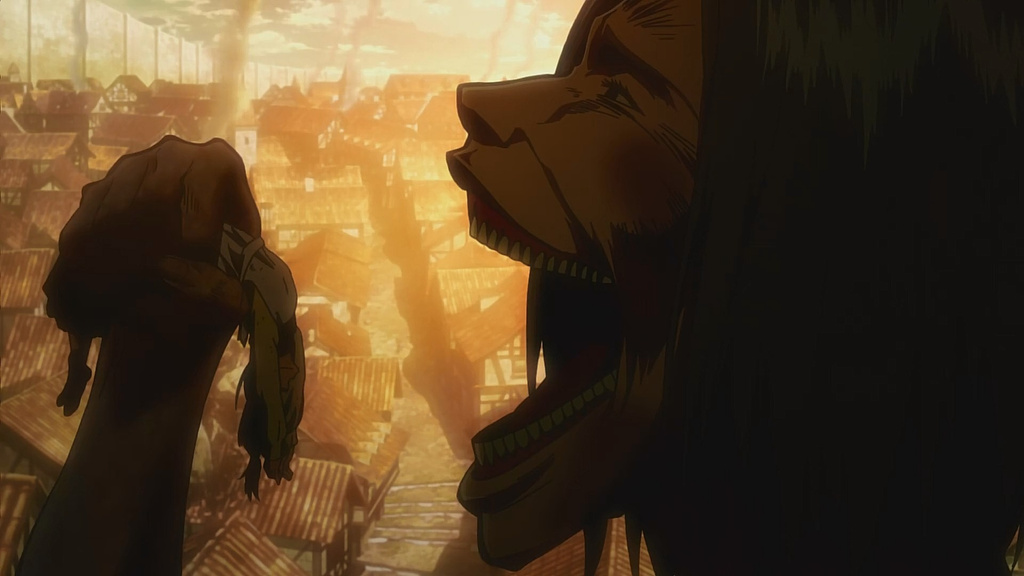 News culture "Go read Attack on Titan" this manga author responds curtly to fans who always demand more violence
Lovers of violence and Vinland Saga, you will now have to go your way. It is the mangaka himself of the Viking manga who declared it in an interview who believes that he "can't help it".
Shônen or seinen, the works share the crown
For the past few years, the world of manga and Japanese animation has been divided. Several works take turns stealing the crown of the most popular among shônen (manga for young boys): One Piece, My Hero Academia Then Demon Slayer or Jujutsu Kaisen. A war of popularity which is also observed among the seinen, a genre of manga intended for young adults. It is often for their violence, the displayed nudity or the insulting remarks that Seinen manga are labeled as such.
This is for example the case of Berserk but also of the attack of the Titans et Vinland Saga. The first takes place in a universe where the Titans, bipedal giants, only have an appetite for human beings: we often witness scenes of the annihilation of entire villages where their residents are devoured. The second settles on the side of the Vikings where looting and battles are commonplace. Except that the author of the latter, Makoto Yukimura, took an astonishing turn for the continuation of his manga but especially of his main character. At the end of season 1, Thorfinn seems to have understood his father's teachings and then decides to be a pacifist.
"I hear their complaints"
Season 2, whose animated adaptation was broadcast throughout the first half of 2023, therefore takes up the torch with this identity evolution. Something some fans struggled to digest. Questioned on the subject by Anime News Network, Makoto Yukimura was clearly not asked to deliver his answer during the San Diego Comic-con:
If you are interested in my story for its violent aspect, at some point I may not be able to meet your expectations. If you really want to read things like violent, you should consider Attack on Titan. In fact, I hear comments from fans who say they love the old Thorfinn. "What happened to him ? He only does farming!" I hear their complaints, but at the same time, I can't help it. Sorry.
Earlier in the interview, he explains that he prefers themes around "forgiveness and redemption". He acknowledges, however, that ""revenge and violence can create interesting drama in a story"". He even states that he could have written more about themes like violence and revenge if he was a better writer. Too bad for him, Vinland Saga is "only" in the top 10 most popular manga of all time on MyAnimeList or Anilist.