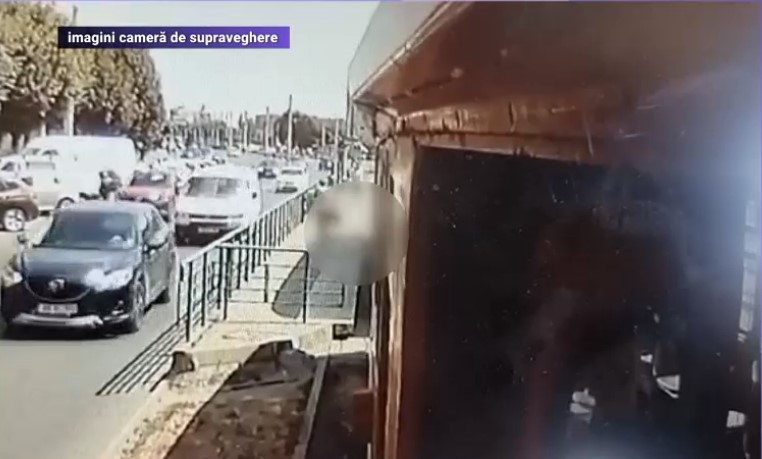 The first images of the tragedy in Arad, where a woman was killed by a tram. The victim allegedly tried to remove the disabled child's stroller from the public transport, at which point she was caught by the doors and dragged a few meters.
Attention, information and images with strong emotional impact follow!
Mihai Vălușescu, Digi24 journalist: In the images captured by the surveillance cameras in the area, it can be seen how the 55-year-old woman manages to get down the stairs of the set, but she also fails to get down the stroller in which her 12-year-old daughter, who has a disability, was in.
That is the moment when, according to the images and witnesses, the driver closed the doors without securing himself and left the station.
The woman was caught in the closed doors of the tram and then dragged for several meters until the other passengers raised the alarm and informed the vatman that he had to stop.
Immediately, the doctors were called to the scene and provided first aid to the woman and her daughter. The victim was rushed to the hospital, but the medical personnel could no longer save him, as we have extremely serious injuries.
The 12-year-old girl was also transported to the UPU from the County Hospital in Arad, but fortunately, she has no injuries and did not require hospitalization.
A criminal case has been opened and the police are continuing their investigations in this case. They also tested the 31-year-old man with a breathalyzer, and the preliminary data showed that he had not consumed alcohol.
Editor : I.C