Game News Pokémon: the fans finally listened? Internal discussions to better manage the series' video game releases
It's no secret that Pokémon is an extremely lucrative franchise. Since 1996, it's nine generations of main games, spin-off games in every sense, stuffed animals, toys, anime cards, films and globally, everything you can imagine in terms of spin-off products. But this huge machine creates some problems for gamers.
Pokémon: an overpowered and global license
Since 25 years, several generations of children have grown up with pokemon. From games to anime to cards, it's no longer uncommon to meet 30-somethings discuss the franchise with their own childrenor to see the parents of these same thirty-somethings keep fond memories of the moments or objects related to the license were offered. Few people have never heard of Pikachu and other creatures imagined by GameFreak. Pokémon is a veritable empire, and all of the productions have created enormous inertia. Everything is linked, and everything is programmed to come out at regular intervals at very specific times.
He is unthinkable to put on the market cards on which we find pokémon which have not been revealed in the anime or in the games. Conversely, these productions must be released in time so as not to slow down production cards, stuffed animals, toys, clothing or jewelry. With each generation, an armada of by-products arrives, and this is what allowed the franchise to establish itself outside the limits of Japan. After more than two decades, it is difficult to change the pace, especially since the sales figures are right to The Pokémon Company, GameFreak, Creature Inc and Nintendo.
On Nintendo Switch alone, Pokémon Sword/Shield and Pokémon Scarlet/Purple represent more than 48.5 million games sold. However, the last generation has reinforced a trend that was already annoying some players: Pokémon games are far from having a technical level corresponding to the power of the franchise'. Performance issues, clipping, bugs, very easily exploitable flaws and unstable online modes, there have been many grievances towards Pokémon Scarlet / Violet, yet well received thanks to its gameplay, its open world and the new creatures. A situation that even pushed Nintendo has offered refunds, unheard of!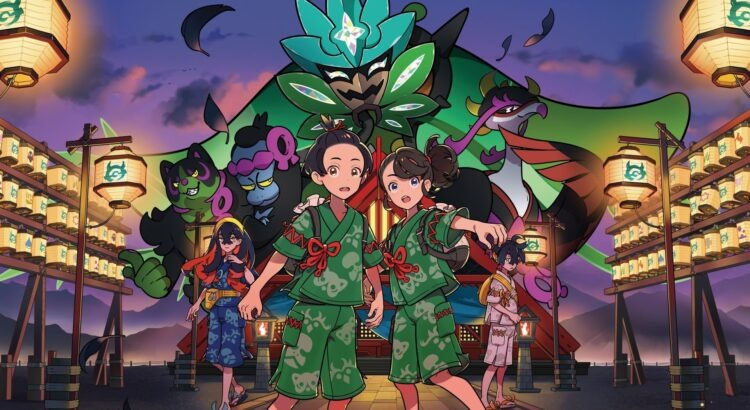 Pokémon: a production model that must change?
The first part of The Buried Treasure of Zone Zero expansion, The Turquoise Mask, will arrive on September 13, a date that suggests the studio took a little more time than usual. We also know that dimportant recruitments took place, suggesting the idea of ​​better finished games. But to achieve a good level of finish, many think GameFreak should space out releases.
However, we have seen that the franchise is a real TGV launched at full speed, that it is very difficult to make it slow down and that even if this choice is made, it takes time. Recently interviewed by Comicbook, Takato Utsunomiya, COO of The Pokémon Company, hinted that the overall franchise approach could evolve. A rare speech on the side of the company:
In general, if we refer to our history, we have always favored regular releases, continuously releasing products at a set pace. This pace has allowed us to constantly offer new experiences to our customers. Although this approach remains relevant, discussions are becoming more frequent. As development environments evolve, we wonder how best to maintain this pace while ensuring the presentation of truly quality products.
Without saying it directly, Takato Utsunomiya admits that recent releases were not of the expected quality by the Pokémon Company and the public. It now remains to be seen if these discussions lead to anything. Keeping pace while improving the quality of products sold can only go through an increase in resources put on the table, whether human, financial and technical, or by a in-depth modification of the overall organization. Suffice to say that with a machine such as Pokémon, it will not happen overnight.
---
See Nintendo Switch OLED on Amazon
This page contains affiliate links to some products that JV has selected for you. Each purchase you make by clicking on one of these links will not cost you more, but the e-merchant will pay us a commission. The prices indicated in the article are those offered by the merchant sites at the time of publication of the article and these prices are likely to vary at the sole discretion of the merchant site without JV being informed.
Learn more.