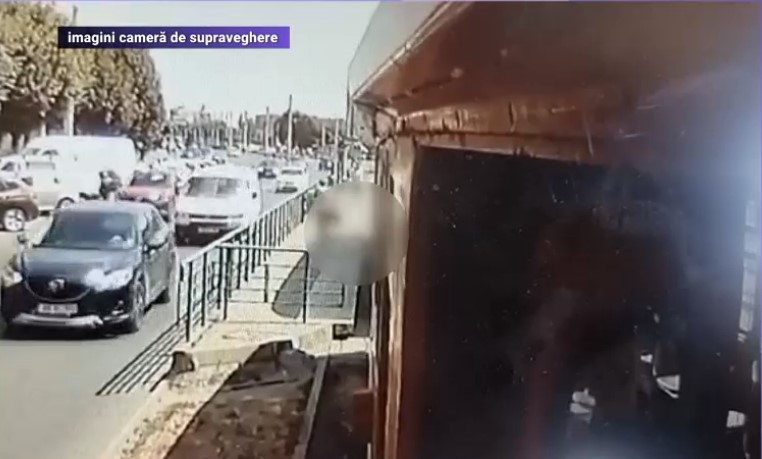 The 12-year-old girl who was left without a mother, after the woman was injured by the tram while getting off the train and later died, was taken care of by a 30-year-old brother. Her father is away working in Spain.
The director of the General Directorate for Social Assistance and Child Protection (DGASPC) Arad, Erika Stark, told Agerpres that the girl's situation will be carefully monitored.
"A preliminary investigation was carried out in this case and the little girl was given to the care of the older brother, who provides her with all the conditions she needs. We will continue to monitor her and we are waiting for the father in Spain, whom we have contacted and who said he was coming to the country. Afterwards, together with the girl's father, we will make the most appropriate decision regarding care and treatment," said Erika Stark.
Regarding the investigation of the accident, the director of the Public Transport Company (CTP) Arad, Claudiu Godja, said that the investigators ordered the technical expertise of the tram, after the conductor accused that a sensor did not signal the fact that the door of the carriage was not closed when leaving on the spot.
"The investigators ordered the technical expertise to be carried out, and the tram is at their disposal and has been temporarily taken out of circulation", said Godja, who stated that administrative measures against the driver cannot be taken until the conclusions of the official investigation are received.
The accident happened two days ago.
The victim allegedly tried to remove the disabled child's stroller from the public transport, at which point she was caught by the doors and dragged a few meters. In the images captured by the surveillance cameras in the area, it can be seen how the 55-year-old woman manages to get down the stairs of the set, but she also fails to get down the stroller in which her 12-year-old daughter was.
Editor : G.M.