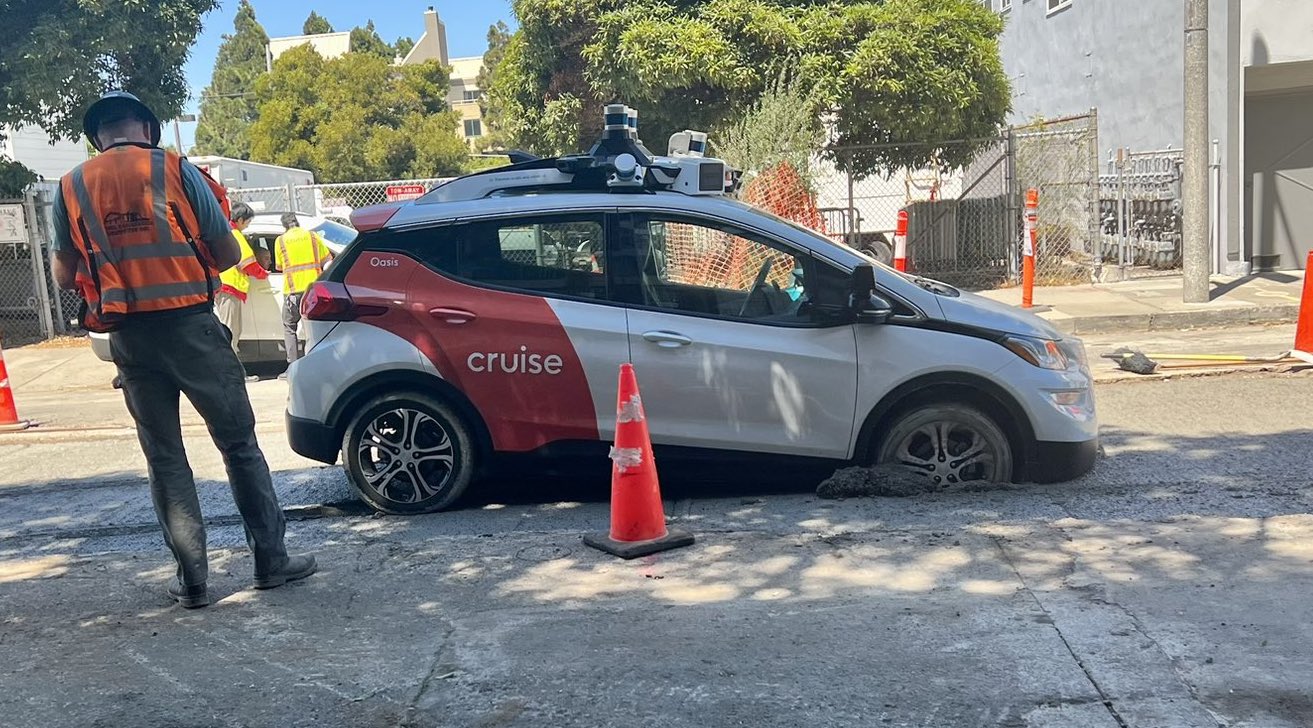 San Francisco is one of the few cities in the world where fully autonomous, driverless cars already offer ride-sharing-style transportation services. In the last few months since these cars have been operating on the streets, they have caused quite a lot of traffic problems as it has also led to protests from citizens. The problems do not seem to disappear, but new problems are discovered with this type of machine. Most recently, a Cruise car got stuck in freshly poured cement.
Autonomous cars are creating more and more traffic problems
Despite the signs warning of freshly poured cement, a Cruise bus drove straight through that stretch of road. The car got stuck there and it took a company response team to get the vehicle out of there. Fortunately, there were no casualties, and the car was empty anyway, with no customers on board, so only material damage was caused.
Despite the obvious signs, the car could not recognize them, and in the absence of cones blocking access to the wet cement area, it considered the road to be functional. A San Francisco resident who witnessed the event told SFGate his opinion on self-driving cars on the streets:
"I can imagine five different scenarios where bad things can happen and this is one of them. He thinks it's a good road where it's not, because he doesn't have a brain and can't realize that there's recently poured cement."
fuck 🤖 🚗's 😁 pic.twitter.com/TyRr2XCl10

— Nobody B. Goode🕴 (@Name_Is_Nobody) August 15, 2023
This isn't even the first incident in less than a week. Just a few days ago, several Cruise cars blocked a San Francisco thoroughfare due to a lack of network signal. A music festival was taking place at the time, and the crowd of people overloaded the telephone network, which is necessary to operate the cruises. More than 10 self-driving cars stopped in the street with their hazard lights on, waiting for the signal to return.
"A large festival resulted in wireless bandwidth issues resulting in delayed connectivity of our vehicles. We are actively investigating and working on solutions to prevent this from happening in the future. We apologize to those affected."Cruise representatives said at the time.
source: Gizmodo