News culture Pixar needs to re-educate moviegoers and thinks they know why Elementary isn't doing well at the box office
For some time now, in particular due to the COVID period, Disney has been quite hesitant about the idea of ​​showing its films in dark rooms, preferring to make them available on Disney +, its SVOD platform. However, this decision gives the impression of having cost him dearly, more particularly with regard to Elementary, the latest from Pixar studios.
Bad start for Elementary but arrival with a bang with 200 million in profits
Sooner or later, a new model will emerge within the Hollywood film industry, and animated films will not escape it either. As a result, Disney may also have to change its tune in terms of production. Unfortunately for the firm with the big ears and its subsidiaries, it is not so obvious to reduce costs, and this for a whole host of reasons (executive salaries included in the forecasts, no subcontracting,… ). If we take the case ofElementarya new animated feature film from Pixar studios, $200 million had to be put on the table to make this project a reality. The concern is that the film's very poor start to the box office has raised fears of the worst for Disney.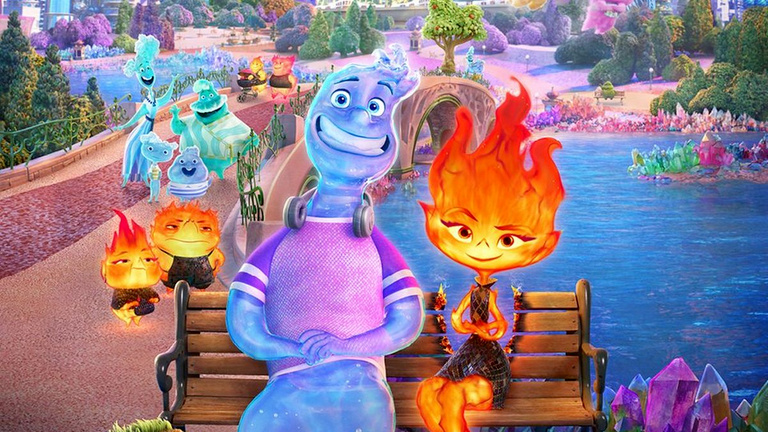 In the end, everything went back to gold for Elementary who can even boast of having achieved good scores internationally: $425 million in revenue worldwide, including $148 million in the United States alone. Undoubtedly, on the Disney side, we had to breathe a nice sigh of relief while dusting our foreheads after such a heat stroke. Despite everything, the animated feature film does not break the ceiling and still found itself in a perilous situation from which it extricated itself on the edgeand there are most certainly genuine reasons for this. For his part, Jim Morris, president of Pixar, already has lines of thought on this subject!
---
Disney would have found his culprit, and it would be none other than himself… or rather Disney+!
Did we sound the alarm a little too soon aboutElementary ? It would seem since the first results of the feature film were not so catastrophic as that. During its first weekend of exploitation, the film had, of course, missed the boat, but the figures were in line with Disney's expectations: 35 million expected, 29.6 (in the United States) and 15 million (thanks to other countries) harvested. In reality, what could have worked against it was a marketing campaign that was not so effective or even non-existent compared to other studio projects, as well as a certain public perplexity, fueled by Disney. ! apart from the movie Buzz Lightningall the latest Pixar productions are released directly… on Disney+, not in the cinema!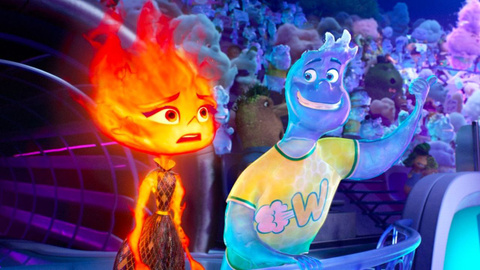 So to speak, there are certainly many families, subscribers to the SVOD platform, who must have thought that the feature film would quickly arrive in the Disney + catalog. With such a strategy, families take less initiative to travel to see Disney/Pixar films. Especially since such an outing can quickly weigh heavily on household budgets since it is estimated that the average basket of an American family is around 100 dollars. In France, in a Pathé room and for a family of four with two children, we reach a projection which costs 45€, not counting the extras. The most complicated step, as Jim Morris explains, will therefore be to do everything possible to " motivate families to go to the cinema and not wait a few months to see the film on Disney+ ».
---