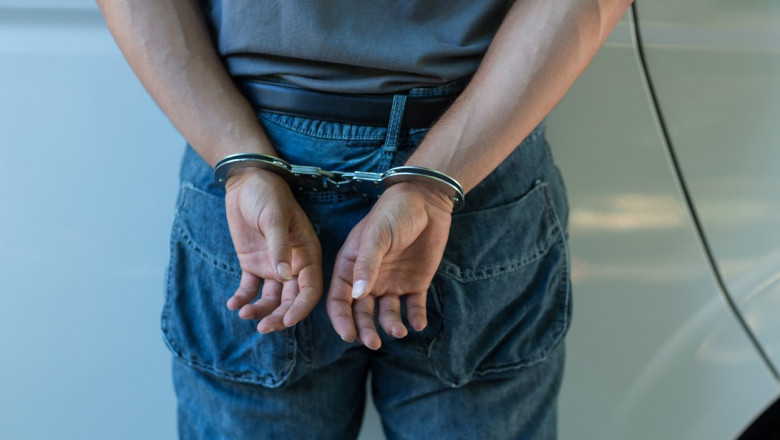 A man from Calafat municipality, Dolj county, was pre-arrested on charges of insult and non-compliance with the weapons and ammunition regime after, in a live broadcast on Facebook, he said he had a gun with which he intended to kill a policeman.
At the man's home, the police found the gun. He also specified the person he wanted to kill, being a policeman who, less than a month ago, took out and used the gun from his equipment against another man who had become recalcitrant with the Police crew.
"On the morning of August 18 this year, police officers from the Calafat Municipality Police, together with fighters from the Dolj Special Actions Service, executed three home search warrants in the Calafat municipality. The activities took place within the framework of a criminal file in the instrumentation of the Prosecutor's Office attached to the Calafat District Court, in which investigations are being carried out under the aspect of committing insult crimes and non-compliance with the weapons and ammunition regime. In fact, a 44-year-old man from the locality is suspected of having made death threats to a policeman from the Calafat Municipality Police on the evening of July 25, through a social network. On the occasion of the conducted searches, a pistol was found at one of the buildings, it was picked up for examination, the 44-year-old man was taken to the hearings", reports the Dolj County Police on Saturday.
Judicial sources told News.ro that the weapon found during the search will be expertly examined to determine if it is lethal.
The same sources specified that the threatened policeman was part of a crew that, on the evening of July 25, tried to stop a drunk driver without a driver's license in traffic, within the Calafat municipality. After a chase, the driver was stopped, he refused to show his ID, and one of the two passengers became recalcitrant, being shot.
The policeman who, at that moment, fired a shot in a vertical plane and two other shots at the legs of the aggressor is the one threatened. However, the investigation opened following the broadcast on Facebook shows that the 44-year-old man was not in the car stopped by the Police crew on July 25.
It follows that, during the checks, it will be established whether there is any connection between the person who threatened the policeman and the three men.
Publisher : AP