News culture To hell with Jujutsu Kaisen, Bleach and Attack on Titan, I found my anime of the year and there is no action
If the success of Jujutsu Kaisen, Bleach, Attack on Titan or My Hero Academia is surely deserved, they are the representatives of a saturated genre. Mangas full of actions to heroes full of good will, the latter will stop at nothing to accomplish their dream. A keel similar to the same themes that comes to deconstruct my revelation of the year by being much more rooted in reality.
Billet d'opinion
This article is a subjective post. It is by nature subjective. Therefore, it does not represent that of JV's editorial staff.
Summary
When action rhymes with going in circles

Interesting themes and a perfect turnaround

A work rooted in reality with many strengths
When action rhymes with going in circles
The year 2023 is not over but it is already rich. Whether on the side of video games or japanimation, she has already delivered the essential bar. The Legend of Zelda: Tears of the Kingdom, Baldur's Gate 3 on one side; the fourth season finale of the attack of the Titans, Suzume no Tojimari on the other… As far as this second register is concerned, an animated series particularly caught my attention. Although expected, it was however far from the traditional cartons as far as mangas are concerned. It must be said, it is often the genre of shônen that wins the prizes in Japan. Evidenced by the greatest successes of recent years on the archipelago: Jujutsu Kaisen, Demon Slayer, Chainsaw Man, One Piece or Spy Family. All, even if Spy Family clashes with the rest we grant you, display a share of action. There has to be blood and fighting.
And beware, there is nothing wrong with that! This makes it possible to support the recurring themes served up to young boys: surpassing oneself; perseverance ; but above all that every effort is rewarded. If they all manage to provide their share of emotions and thrills, they also tend to get tired. A displeasure probably provided by their similar construction similar to roller coasters: the hero goes through lows then highs, highs then lows. All of this is often installed in a Manichean setting which somewhat forces the attachment to the protagonist.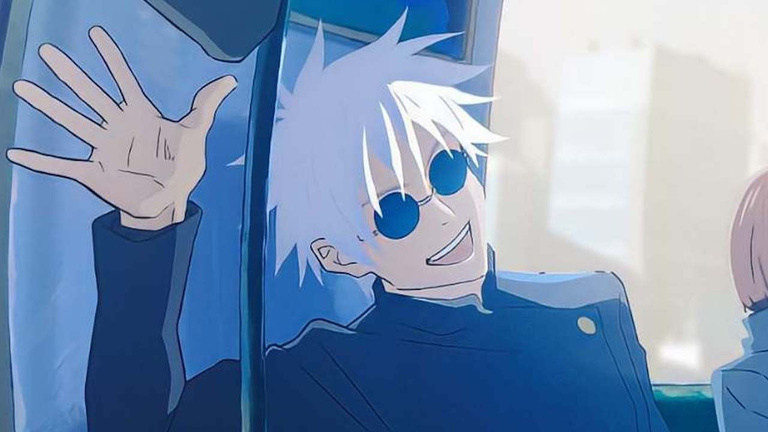 Interesting themes and a perfect turnaround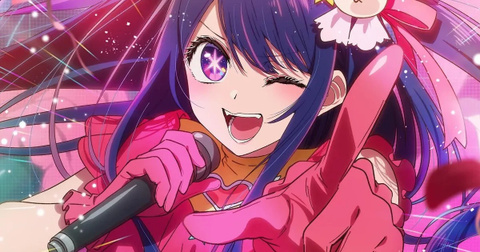 A frame from which Oshi no Ko manages to break free. It is through its sustained pace that it gets there, probably made possible by an already intriguing synopsis at the base. We follow the story of Goro Amemiya, doctor and obstetrician in a rural clinic. After the passage of a young patient, he becomes a fan of idol Ai Hoshino. As if by chance, it was in her clinic that she decided to give birth. A logical choice for the starlet who decides to give birth away from the cameras: the decline in its popularity would be immediate if the general public were to learn of it. Except that, first reversal of situation, our obstetrician is murdered. He is then reincarnated in one of the two twins of the idol: Aqua Hoshino, whose sister is called Ruby.
A first expected twist that gradually introduces the real plot to come. We then observe with interest the growth of the two twins in the shadow of the spotlight of their mother who has returned to the stage.. A first arc all the more interesting as Aqua leads the investigation: Who could have wanted to silence him? With whom his mother could have had an affair and why? Obsession begins to take over. He then decides to become an actor to frequent the same circles as his mother. We quickly alternate between the comic (his entourage is often surprised by his abilities) and the serious during his investigation phases. He is really determined to shed light on this case.
This is where a second twist, much more unexpected, occurs: the idol is murdered in her home. A little spoiler necessary to make it clear how much Oshi no Ko manages to offer several themes at the same time!
In her last words, Ai states, "For me, lying is a form of love. I showed it my way". A super interesting statement that questions two levels of reading. After going through a difficult childhood, did Ai seek to be loved by lying? Is that why she sought to become a star and more specifically a idol? Can lying to be loved help to learn love?
It is, I imagine, the adventures of Ruby and Aqua in the world of entertainment which will give an element of answer to the readers/viewers. Moreover, these have the merit of bringing something additional: they portray in a simple way behind the scenes of the world of TV. Something welcome since it's a super current theme. It is notably through the casting of Aqua for a series and a reality TV show thatOshi no Ko sort of breaks the fourth wall. If the world of idols is often mentioned, there is also talk of reality TV shows. We learn the difficulty of being there ourselves, the heavy pressure to be managed by the networks and that we must continue to play our role post-emission. Ditto for the casting of television series : if the reality is as depicted Oshi no Koit is very difficult to find a place in the industry without being boosted.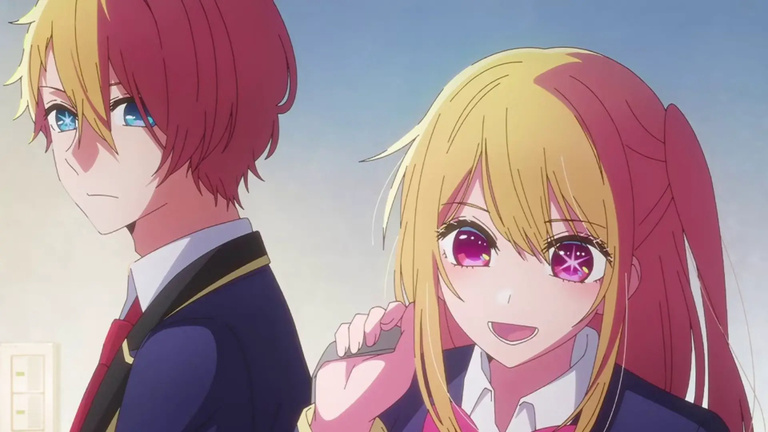 A work rooted in reality with many strengths
For me, I found Oshi no Ko more than refreshing. It makes it possible to obtain an interesting vision on something very current while disseminating here and there enriching declarations for whoever pays attention to it. Furthermore, original designer Mengo Yokoyari (Kuzu no Honkai) allows itself a hint of fantasy (reincarnation) in a skilful way: it just serves to make the protagonist a child. Again, this is something very interesting. Aqua, although he has the brain of a mature man, is soon confronted with a world of adults. What not to raise suspicion among his interlocutors who sometimes lower their guard. They are then more honest than they could be in front of individuals of the same age. A fact that is also found in the spectator, who is less wary of the words of a child even though they are actually uttered by a doctor in his thirties.… We then quickly give importance to what happens in the manga, the themes then taking us more to heart. Afterwards, maybe the mangaka didn't have much choice: without reincarnation as a child, a doctor's investigation into the murder of an idol with whom he shares no blood ties could be frowned upon. because of their age difference.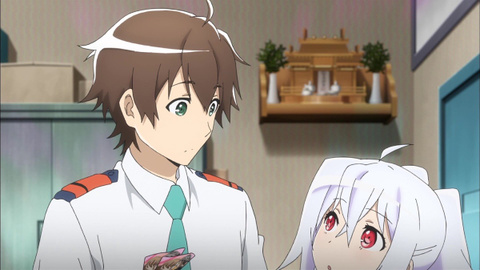 Moreover, Oshi no Ko shines as much in substance as in form. This is Doga Kobo studio (Plastic Memories, Dumbbell Weight Loss ?) literally manages to put glitter in the eyes of his characters. He also doesn't forget the darker moments of contrast (Ai's murder, Aqua's private interviews with producers…). The voice actors all do a great job, especially Megumi Han (My Hero Academia, To Your Eternity) for Kana Harima.
and bref, Oshi no Ko is for anime of the year as long as it refreshes a genre saturated with the same productions. It manages to attract thanks to a gripping plot full of twists while retaining the loyalty of the reader. It is thanks to themes much more rooted in reality, much closer to us, that he manages to seduce. A real gem to consume without hesitation, ranked #31 of the best anime of all time on MyAnimeList. No one has done better as a new adaptation in 2023.