News culture A charge of 25 million euros for plagiarism, but this SF film is one of the best of all time…
In the artistic field, accusations of plagiarism are legion and it often happens that the most popular works are the subject of individuals ready to do anything to get a piece of the cake. Video games, music or cinema are no exception.
Border between plagiarism and tribute
This is the gray area of ​​artistic creation. There is a fine line between plagiarism and homage and many creative people use this argument when presenting their work.. In the field of video games, there are countless independent titles which are alternative versions of existing games and if some try to stand out from their peers, others copy each part of their model with meticulousness. Plagiarism, homage, we sometimes don't know on which foot to dance, but that does not prevent nostalgic players from melting on "copies" to rediscover the sensations of yesteryear. The latest example, Bomb Rush Cyberfunk, which is an absolute tribute to Jet Set Radio (besides being good), fits into this trend. The same goes for cinema.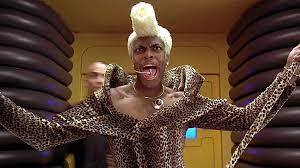 The Allocine site thus recalls that a dozen cases have shaken the small world of the seventh art, starting with the film For a handful of dollars which found itself confronted with the rights holders of Yojimbo, the feature film by Akira Kurosawa. The same was true for Alien, a work belonging to 20th Century Fox and at the epicenter of a confrontation between the American studio and the author Van Vogt who considered himself looted. It is never easy to judge whether it is a tribute or plagiarism. And another very famous movie found itself in the middle of a legal case.
Leeloo Dallas Multipass
A very great classic of the 1990s, The Fifth Element by Luc Besson has also been at the heart of a strange affair. It is the Adoro Cinema site which returns to this less than glorious episode of the seventh art. In 1997, the French film, starring Bruce Willis and Milla Jovovich, landed in the cinema and received a decent reception (it was only then that it would become its legend). Rich in references to pop culture and filled with cult scenes, the feature film was nevertheless the subject of a legal confrontation between the designers of the film and two renowned artists: Alejandro Jodorowsky and Jean "Moebius" Giraud. The latter felt aggrieved by the fact that the Fifth Element takes up a lot of elements from their comic strip The Incal. There was still talk of $9 million in damages, but the court ultimately ruled that the similarities between the two works were minimal. Korben had a narrow escape!