News culture Forgotten for 30 years, this film is one of the greatest masterpieces in history according to the director of Kill Bill
If he is one of the most famous directors of our time, Quentin Tarantino is above all a great cinephile who likes to talk about his favorite films. On the occasion of an old interview, he evokes a feature film from the 1980s completely forgotten among his cult films.
One of Quentin Tarantino's favorite movies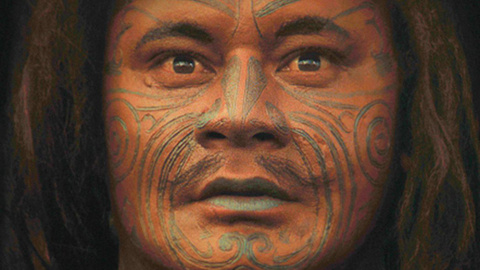 Quentin Tarantino loves movies and he likes to let it be known. In 2019, the director gave an interview to RNZ, a New Zealand public service channel, as part of the promotion of The Hateful Eight. On this occasion, the journalists asked him what his favorite New Zealand film was, to which the filmmaker obviously had an answer. Quentin Tarantino then evokes Utu, a western with a background of revenge released in 1983. The feature film takes place at the end of the 19th century, in New Zealand, and takes us on the adventures of Te Wheke, played by Anzac Wallace, a captain in the British army of Maori origin. The latter hates to take revenge in a bloody way after the colonial troops have terrorized and killed all his relatives. To qualify the film, Quentin Tarantino is quick to call it "the best New Zealand film of all time". Just that.
A film lost… then saved from oblivion!
At his time, the film was shown during the Cannes Film Festival in 1984 and had even been the subject of some very positive, even enthusiastic reviews. While everything seems on track for Utu to make a name for himself among cinema connoisseurs, it then fell into oblivion overnight. Over time, it even became more and more difficult to obtain copies of the film, which contributed to the feature film being less and less known. It was then that in 2013, Geoff Murphy, its director, decides to work on a Director's Cut version of Utu. Thus, it is therefore thirty years later that moviegoers were able to discover the final version of the film. Now the question is which version has Quentin Tarantino seen to call it "the best New Zealand film of all time". Unfortunately for us French people, the film is not available on streaming platforms, but be aware that a remastered Blu-Ray version exists.