On August 13, 1893, Constantin Brăiloiu was born into a family of cultured people.
Noticing his attraction to music, his parents encouraged him to go abroad to study, so between 1910 and 1912 the young man perfected his musical and general knowledge in Vienna, Vevey and Lausanne, and from 1912 to 1914 and – he broadened his horizons in Paris, preparing for his future career as a composer.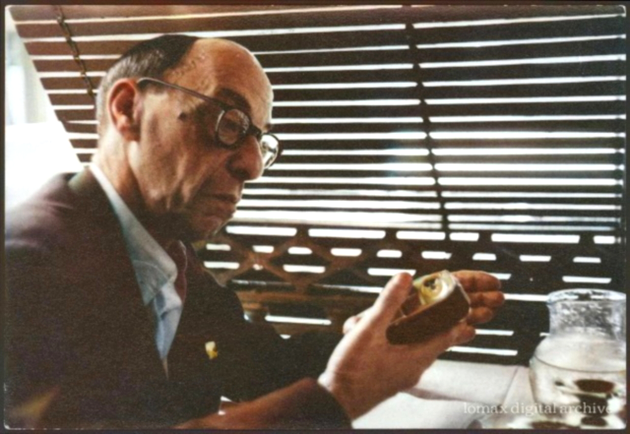 He left music composition on the back burner
Influenced by his close friend, DG Kiriac, Brăiloiu chose to devote himself to research in the field of musical folklore, leaving his skills as a composer and music historian in the background.
In 1911, the young musician made his debut at a time when the Romanian musical school was deeply influenced by European composers, and the efforts of native creators were directed towards consolidating a traditional style.
Even though Brăiloiu spent a lot of time away from the country and studied with teachers from Western Europe, from the first auditions of his compositions, especially those from the Trois poemes arabes cycle, Parisian critics included him among the artists with the spirit of folklore researcher .
In addition to composition, during this interval, Brăiloiu wrote music reviews for various specialized magazines, both foreign and local.
In the second stage of his professional career, from 1918-1943, the researcher devoted a lot of time to theoretical and practical activities to build a national aesthetic.
Together with personalities such as George Enescu, DG Kiriac, Ion Nonna Otescu, Dimitrie Cuclin and Mihail Jora, Constantin Brăiloiu founded the Society of Romanian Composers in 1920, becoming its theorist and consistent supporter until 1943.
In 1928, he founded the Folklore Archive, a center dedicated to the collection and study of musical folklore, an initiative financially supported by the Society of Romanian Composers, through which he organized the systematic collection of popular music on a scientific basis.
In parallel with his position as general secretary of the Society of Composers, Brăiloiu taught aesthetics and the history of music (from 1921) and folklore (from 1933) at the Conservatory of Music and the Academy of Religious Music (from 1929 to 1935).
After spending a significant amount of time in the field, observing and studying the artistic phenomenon in the environment, the Romanian researcher developed fundamental aesthetic and methodological principles of ethnomusicology, laying the foundations of his first studies.
One of the most significant is Despre bocetul de la Drăguș, which represents a model of monographic research on this musical genre.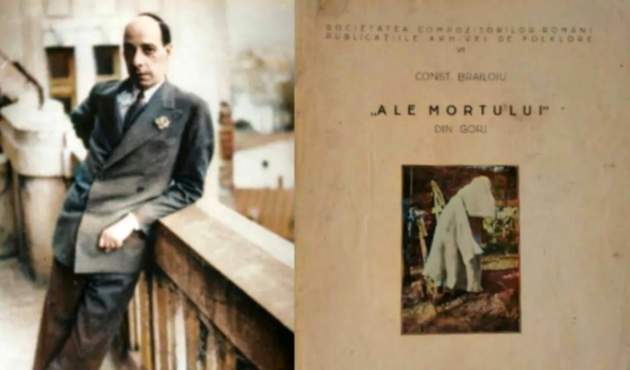 He gathered all the folklore in one place, so that all Romanians could enjoy it
In 1931, he developed a new approach to collecting, modestly called Sketch of a Method of Musical Folklore. This work was published both in Bucharest and in Paris.
Later, he summarized these materials in volumes such as Ale mortului din Gorj, Songs of the dead, Songs of mourning in Oaș, Funeral traditions in the village of Şant, Customs and ceremonies, The wedding in Feleag, The wedding in Someș, The custom of vice in Târgu-Jiu and Poems soldier Tomuț.
In the final stage of his activity, between 1943 and 1958, Brăiloiu devoted himself almost exclusively to studies in the field of folklore and ethnomusicology.
After the installation of the communist regime, the financial support from the Bucharest authorities stopped, and Brăiloiu was forced to rely only on the remuneration for the conferences held.
Constantin Brăiloiu left this world on December 20, 1958, in Switzerland.
"In Geneva, the Romanian musicologist Constantin Brăiloiu passed away. Student of his worthy predecessor, DG Kiriac, whose folklore heritage he continued and valorized, close collaborator with the brilliant George Enescu, friend and collaborator of the illustrious folklorist Bela Bartok, Constantin Brăiloiu was one of the most important researchers of musical folklore in our country , internationally recognized for his rich and valuable work.

He was among the founders of the Society of Romanian Composers, and the Folklore Archive, which he organized, became under his guidance one of the most important institutions of its kind in the world. Aided by a vast knowledge and motivated by a boundless passion and love for popular creation, he collected and valorized folklore with advanced methods, leaving us a priceless legacy", said Sabin Drăgoi, upon the death of Constantin Brăiloiu.