Somewhere between a smartphone and a laptop, the Huawei MatePad 11.5 includes the full package of useful features and top-notch specifications to make your life easier in a wide variety of scenarios. A few minutes of use are enough to brilliantly justify its presence on the desk, in the briefcase or in a generously sized purse. From productivity to entertainment, this is the kind of gadget that makes you more efficient and helps you get to what you want quickly.
In 2023, smartphones are more powerful than ever and with screens so large that you can barely fit them in any pocket, unless you fold them up. Even so, tablets continue to address a fairly important niche in the market, especially in tandem with an ergonomic keyboard and possibly a stylus. They are perfect for users who, when sitting at the desk for 10 minutes, want to quickly write an email or correct a document, without annoying, without making mistakes, without wasting time. At the same time, if you want to watch a podcast on YouTube, you also have this possibility on a bright screen with strong sound.
In many ways the Huawei MatePad 11.5 integrates the best of Huawei's portfolio into a package designed for increased productivity and with a library of useful apps behind it. For reference, at the moment, AppGallery is not only in the top 3 most popular and loved app stores, besides Google Play and Apple AppStore, but it makes it easy for you to access all the apps you need, including Google's suite of services, Gmail, Google Maps, Google Photos, YouTube, and just about anything else you can think of.
Pre-installed with the latest version of HarmonyOS 3.1, the MatePad 11.5 gets along great with other Huawei gadgets, such as phones, laptops or other devices from the Huawei Vision range. In an attempt to recreate as much of the PC experience as possible, you can work with multiple applications simultaneously with Multi-Window and App Multiplier. Once you get used to SuperHub and Take Snippet, you can quickly drag and drop texts, images, links or actual files between apps and different devices.
SuperHub is like a tool that floats on top of windows just to host whatever type of content you need to quickly copy from one program to another. Speaking of drag and drop and productivity, with WPS Office pre-installed, you can immediately get to work in Word, Excel or PowerPoint, drag the content you want from the gallery or files, quickly access the applications you want without leaving the project you were working on. There is also support for an external mouse and keyboard, so you can do your work just like on a laptop.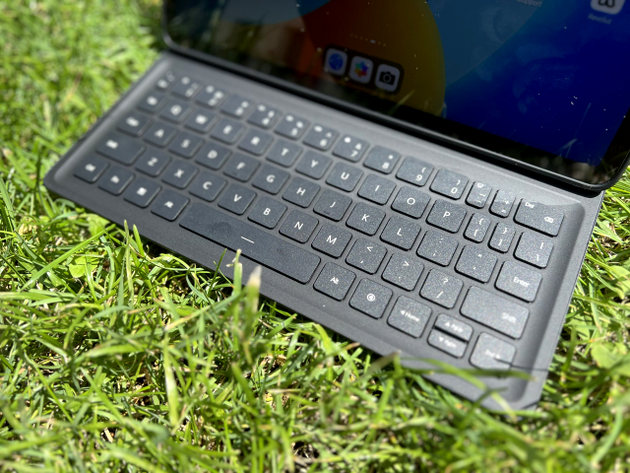 REVIEW HUAWEI MatePad 11.5 – specifications and performance
The newest tablet from HUAWEI hides behind an 11.5-inch FullView screen, as the name suggests, with a thin frame and an 86% ratio between the useful surface of the panel and the front of the tablet. It has a 3:2 aspect ratio making it perfect for reading books, documents or browsing through a seemingly endless collection of photos. The native resolution is 2200 x 1440 pixels and the refresh rate is 120Hz with superior clarity and easy navigation.
As an important footnote, the panel is TÜV Rheinland Low Blue Light and Flicker Free certified, features that make it perfect for long-term use without tiring your eyes, without exposing you to a significant amount of cool blue light that negatively affects the generation of melatonin (the sleep hormone) in the body.
Without a protective case, the MatePad 11.5 weighs only 499 grams and is 6.85 millimeters thick, features that lead to a superlative degree of mobility. If you use it with the HUAWEI Smart Keyboard, you might double its thickness, but you also gain a keyboard whose keys have 1.5 millimeters of travel and an island-like arrangement (they're not glued together), facilitating your typing precision.
It is also worth considering the many shortcuts on the keys that make it even more efficient, and if you enjoy interacting with various virtual assistants and speech transcription systems, it is worth considering that, just a press in the lower right, next to Alt, facilitates speech-to-text conversion from English, Spanish, French, Italian, Arabic, Polish and Malay.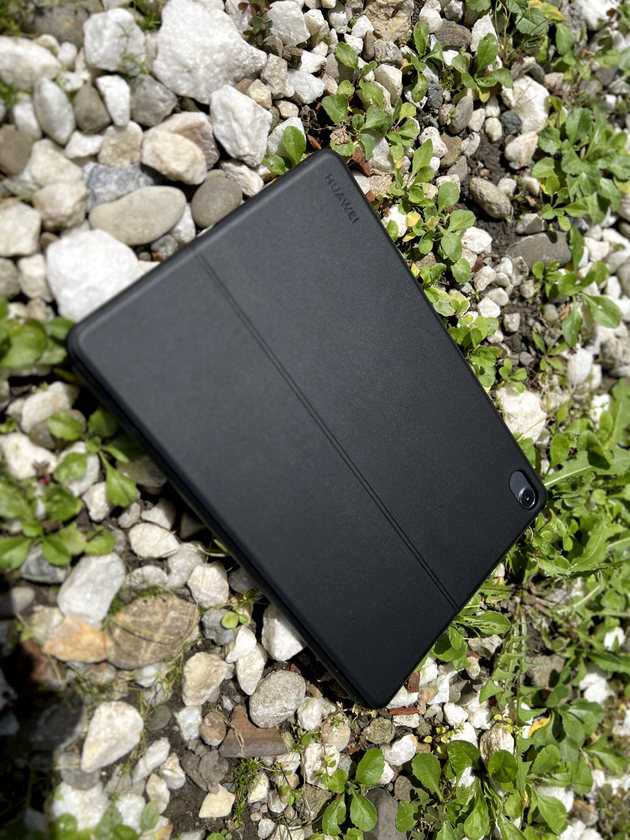 Inside, the HUAWEI MatePad 11.5 hides a 7700 mAh battery with 20W fast charging. It promises 37 days on standby, and under normal, continuous use with the screen on, which I tested with the PCMark benchmark, I got 17 hours and 42 minutes. The processing part is provided by an octa-core Snapdragon 7 Gen.1 SM7450 processor on 4 nanometers, it has 8GB of RAM memory and an internal memory of 128GB. In stores, however, there will also be a cheaper version with 6GB RAM and the same storage space. The graphics processor is an Adreno 644 also from Qualcomm, and the connection includes Wi-Fi 6 with 2×2 MIMO.
As always, we've tested the tablet's performance with both synthetic and real-world tests, and the conclusion is a most gratifying one. This is not only a prolific tool dedicated to office work, but also a gadget for gaming and entertainment of any nature, video or audio.
In AnTuTu, the final score was 647,903 points, with 219,349 points for CPU, 170,792 for GPU, 118,565 for memory and 139,197 for UX. It is good to know that although the test is a very demanding one, at no time did the internal temperature jump above 38 degrees. In the GeekBench processor test, the score was 778 points for Single Core and 2663 points for Multi-Core, while on the graphics side, in OpenCL, it jumped up to 2614 points. In 3DMark Wild Life Extreme, the final score was 832 points, in Wild Life it reached 3162 points, and in Sling Shot Extreme it achieved a performance of 5775 points. In PCMark Work 3.0, the final score was 11,184 points. In the Storage 2.0 test in the same benchmark it reached 28,495 points. In AI Benchmark, in the end, I got 89.6 points.
On the gaming side, as always, I used the latest version of Call of Duty, downloaded the high-definition textures, activated the most "pretentious" settings and played a few games. The experience was flawless. It didn't hang at any point, everything moved smoothly, and visually, everything was flawless, with no artifacts, questionable textures, frame breaks, and other issues. You can easily see the new MatePad as a gaming gadget.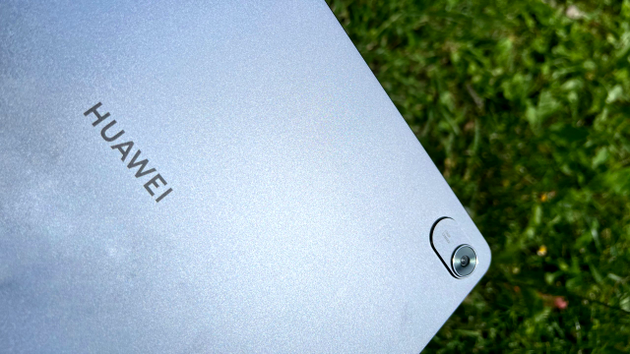 In terms of capture capabilities, while I don't think buying a tablet for photography is now or ever justified, it's worth considering that the HUAWEI MatePad 11.5 comes with a 13-megapixel main camera with a focal length of 3.61 millimeters capable of filming 4K and taking photos with a native resolution of 4208 x 3120 pixels. The front camera for selfies and video conferencing is 8 megapixels with a focal length of 1.88 millimeters, an ultra-wide field of view of 105 degrees, FollowCam option and 3264 x 2448 images. The utility of FollowCam is that you follow yourself in case who make small movements in the frame to keep you permanently in the center of attention.
In practice, the tablet takes beautiful photos in good lighting conditions, correctly exposed, without chromatic distortions and "bloated" color. As can be seen in the image below, the loss of focus in the background is natural, and the foreground separation does not appear artificial or digital in any area of ​​the frame.
We are talking about good images that you can post without emotions on Facebook or Instagram, and the effect will be the expected one. The details in the fur or whiskers are impressive from a point of view, you never feel like anything is lost. With a little effort, you also make the following viral on TikTok, considering that image stabilization also works on video and not just photos.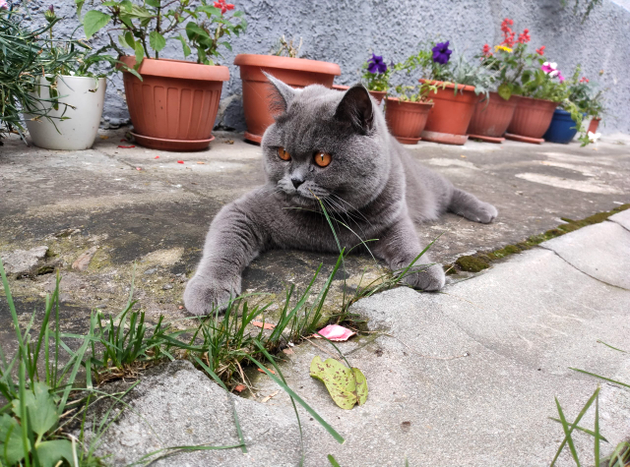 REVIEW HUAWEI MatePad 11.5 – experience and conclusion
At the moment the Huawei MatePad 11.5 is one of the best tablets on the market. It is true that the competition is no longer very fierce in this market segment, but that in no way detracts from the technological effort invested by the Chinese in this complete gadget. Personally, besides the 120Hz screen, I was most excited by the four powerful speakers with a volume of up to 82dB.
It might be the best sounding tablet we've tested. As thin as it is, the level of fidelity and spatiality feels unnatural, in the best possible way. The sound envelops you from all directions, while the voice seems to come right from the screen, see Carla`s Dreams – POHUi The separation of the instruments is so well done that it exposes you to clarity and fidelity even in the house of a rock song like Rage Against the Machine – Know Your Enemy. In the case of watching movies, the sound amplitude is all the more pleasant and appropriate. Apparently, the above-average audio experience is due to a very well-defined combination of hardware and software, where the Histen 8.1 algorithm optimizes the lows to soothe your soul just right, without any distortion, no matter what you listen to.
In Romania, the HUAWEI MatePad 11.5 can be purchased for 1499 lei in the version with 6GB RAM and 128GB internal memory. If you want the complete package with 8GB of RAM and the magnetic keyboard included, as the device can be seen in the images above, it jumps to 2199 lei. Optionally, you can also add the M-Pencil stylus to the purchase of the tablet for a special price of only 99 lei.
It should not be overlooked that purchasing the product from HuaweiStore.ro comes with several advantages. The list includes free delivery, payment in 12 interest-free installments and the option to pay with the Gift Pass – Sodexo card. In addition, you enjoy 1% of the product value back to the customer account, in HUAWEI points. These can be converted into a discount on future orders. The prices mentioned in the review are valid from August 22 to September 30, as part of the Huawei Back to school campaign.