Game news Baldur's Gate 3: This character is hated by players, but this video game veteran thinks he knows why
While many players are in the middle of an adventure on Baldur's Gate 3, the title of Larian arouses strong reactions because of one of its characters. This compelled this developer to respond and give their explanation.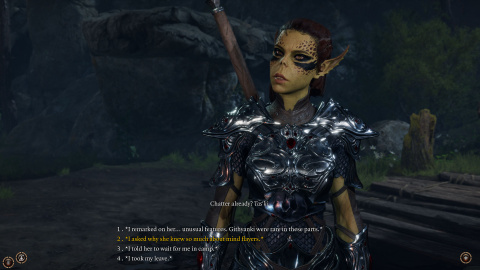 You can't please everyone! The proof, the character of Lae'zel from Baldur's Gate 3 seems to divide the players. As a reminder, this is one of our potential companions, with whom we can maintain a romance. She is known for her tough character, which can sometimes be unpleasant. The statistics of the Larian studio had even shown that she was the protagonist least chosen by the fans. "Lae'zel is the equivalent of 'the show gets really good after season 4'. I'm glad she has a bow, but I'm not going to support her for 10 hours, "explains a netizen Twitter.
On social networks, the reactions were numerous and reached the ears of David Gaider, Narrative Lead of the Dragon Age saga. For him, the problem comes from the role-playing community, much the same as on his license. "The Dragon Age fandom has always been MUCH more permissive with male characters than female characters, in every installment. It's real ! ", he declares on Twitter. It is based on a comment from another Internet user who explained that people would have loved Lae'zel if she was a man. The developer specifies all the same that he speaks of all the fans, and "not only" to the guys ". "I didn't think it was news to anyone, to be honest," he adds.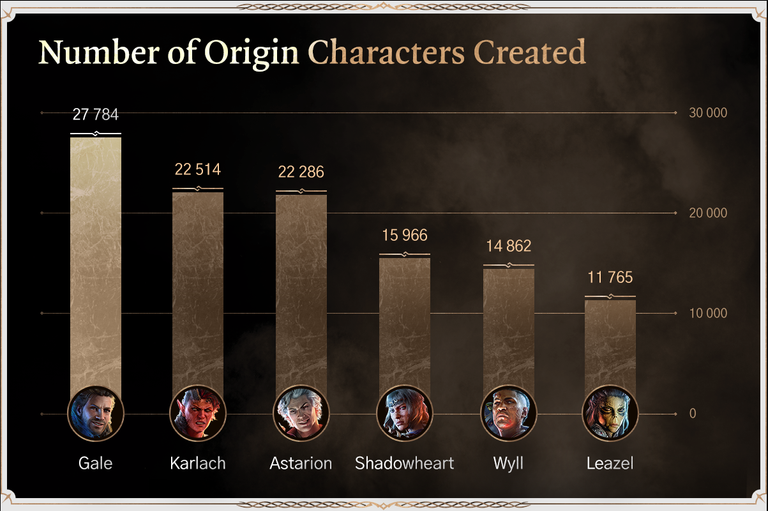 Watch Baldur's Gate 3 on GOG
---
An unconvincing argument
In response to David Gaider, a freelance writer pointed out to him that his opinion of Lae'zel was unrelated to her being female. According to Joseph Clark, it is mainly because she is rude and unpleasant all the time. So even when players try to be pacifists, this companion doesn't hesitate to commit murders to get closer to his goals. She also insults NPCs in a language they don't understand. However, Gaider maintains his opinion "It really doesn't matter. It's not specific to Lae'zel, but in her case, if the character had been male, the fandom would be more forgiving. I guarantee it," he said on Twitter.
This page contains affiliate links to some products that JV has selected for you. Each purchase you make by clicking on one of these links will not cost you more, but the e-merchant will pay us a commission. The prices indicated in the article are those offered by the merchant sites at the time of publication of the article and these prices are likely to vary at the sole discretion of the merchant site without JV being informed.
Learn more.