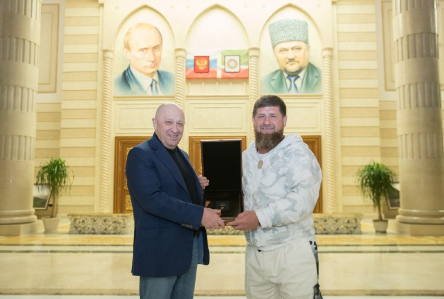 Chechen leader Ramzan Kadîrov spoke about the death of the head of the Wagner group, Yevgeny Prigozhin, which he says "is a great loss for the whole state", according to unian.net. Kadîrov claims that "lately, Prigozhin either did not see or did not want to see the overall picture in the country", adding that he warned him "to abandon his personal ambitions".
Kadyrov posted a message on his Telegram channel about Prigozhin's death. He wrote of Chief Wagner that he had been his friend for a long time and helped him "with some problems" in Libya and Africa. According to the Chechen leader, Prigozhin made a big contribution to the Russian war against Ukraine.
"Evgheni Prigojin was very active for his age, he was an important figure of the state. But recently, he either didn't see or didn't want to see the bigger picture of what's happening in the country. I asked him to abandon his personal ambitions in favor of matters of supreme importance to the state. Everything else could be decided later. But that was him, Prigozhin, with his iron character and desire to achieve his goal," he added.
Prigozhin's private plane crashed between Moscow and St. Petersburg in the Tver region. According to FlightRadar, it went down minutes after takeoff. Vladimir Putin's estate on Lake Valdai, studded with air defense systems, is just 50 kilometers away.
Just three minutes after the information about the crash appeared, the Russian press wrote that Evgeni Prigozhin was on the passenger list. And Chief Wagner was not traveling alone, but with the main Wagner commanders.
And the Wagner group confirmed the death of its leader. "I can't find the words… We've lost our commander, we've lost two commanders. We have other commanders to whom we will obey. And we will still operate according to the Wagner rules. Our condolences… What happened, happened. We have to stay united," says a mercenary Wagner.
Editor : C.L.B.