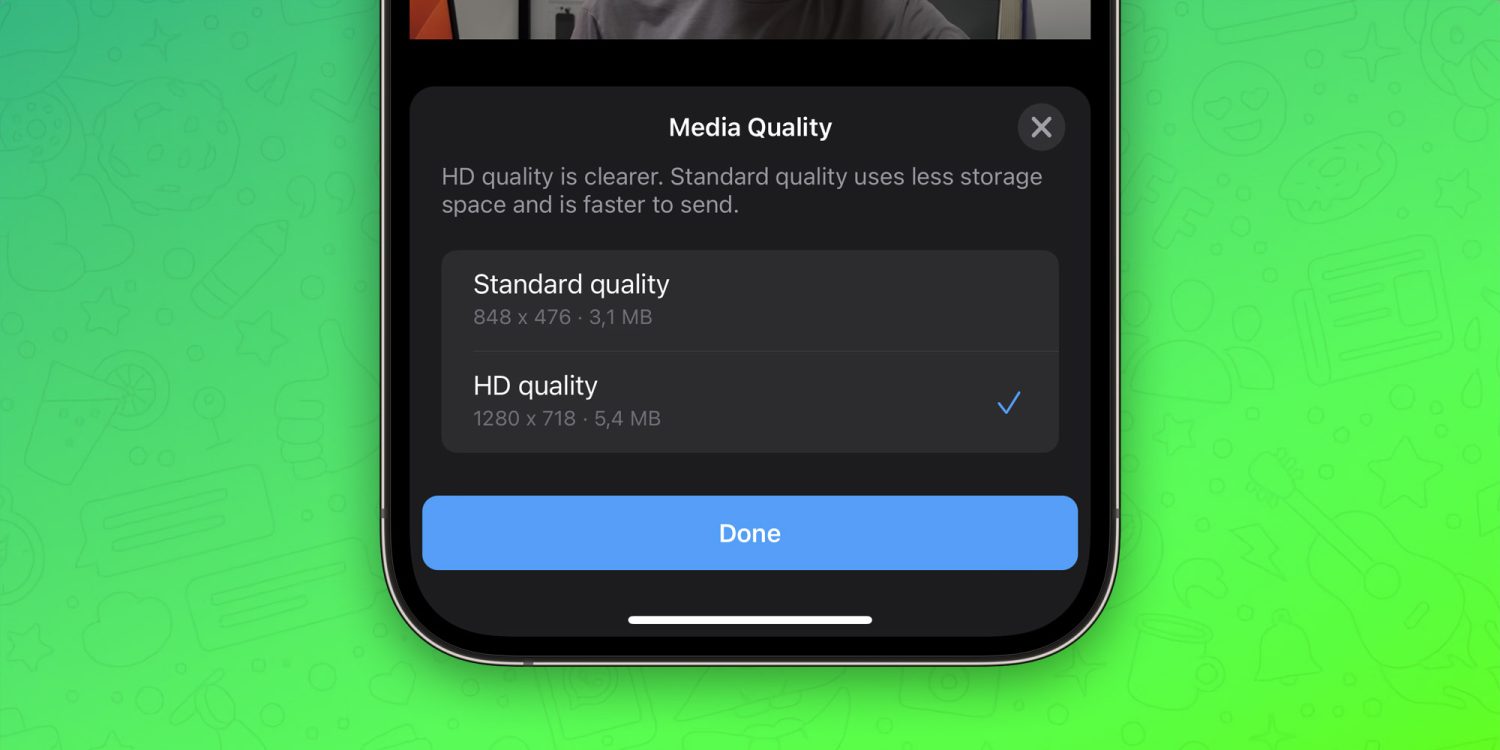 Already present for pictures, the HD option is now also available for videos sent on WhatsApp, ensuring that the person on the other end can watch that footage in a slightly better level of clarity, achieved at the cost of a slightly increased waiting time for uploading the file.
Contrary to expectations, sending a picture or video on WhatsApp does not mean receiving it exactly at the level of clarity available on your phone. In reality, pictures and videos are converted to a lower resolution, with WhatsApp only providing an optional setting to choose a slightly more favorable compression level.
Meta introduces high-definition (HD) compression for WhatsApp video exchanges, available on Android and iOS, offering a solution for users who want to take advantage of faster internet connections to exchange media files with minimal loss of clarity .
However, even this time it cannot be about 1:1 quality, WhatsApp keeping a minimum level of compression, aiming for an optimal ratio between the quality of the image and the size of the transferred files. Quite predictably, the resolution corresponding to the HD option is 720p, with clips shot in 1080p or 4K not arriving at their destination in their original clarity. And if you're wondering, the "standard" quality used so far for video exchanges on WhatsApp is 480p, which is still selected by default when sending video files.
Important to know, the new HD option does not remain permanently checked, users who want to send pictures and videos at the best possible clarity level should check this setting before each file exchange, using the button shown at the top of the WhatsApp interface.