Vlad Miron, Alexandra's brother, told Playtech.ro that his sister was "an angel of a man" and that she never upset anyone. She had also been to the Botoșani Maternity Hospital in the past, where she had given birth to three children, under the guidance of the same doctor. A large-scale protest will also take place in Bucharest on Sunday, August 27.
What Alexandra's brother says about the doctors at the Botoșani Hospital
Alexandra Ivanov was 26 years old and almost 14 weeks pregnant, she had three children at home. The young woman died after being ignored by doctors for 7 hours, although she was in terrible pain. The last message was to her mother: "I have no more air", her mother rushed to the hospital, but the girl was already in Intensive Care, but the doctors could not save her.
The last message of the young woman became the symbol of the protests, but also of the fight against a sick health system. Carmen Oprișanu and Mariana Pitrop are the doctors who took care of the young woman.
"I understood that the trainee doctor, Mrs. Oprișanu, was also interviewed. Mrs. Dr. Pitrop I understand she is on vacation in Greece. It's not 100% information, just hearsay. She left suddenly, I don't think she just happened to be on leave right after Alexandra died…

Yes. That was her last message, "I'm out of breath." I got into the car quickly and when I got there, she was already on ATI", Vlad Miron, Alexandra's brother, told Playtech.ro.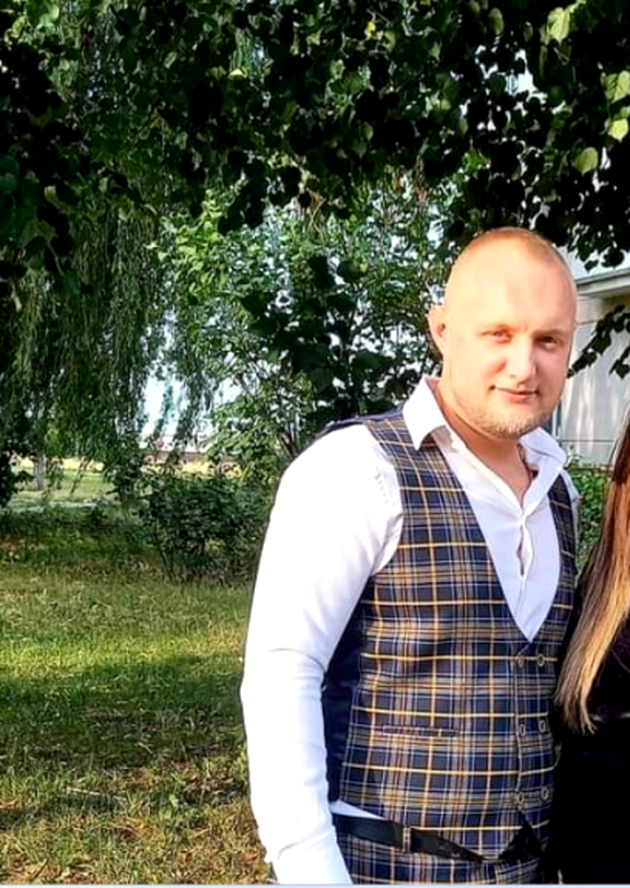 On Friday, there were checks at the Maternity Hospital in Botoșani, which was also renovated, but a series of problems were found. The salon where the young woman was admitted did not have a panic button.
"Panic button, no, the oxygen supply to Alexandra's head was faulty. Many irregularities… She had all the three births she had there, with Dr. Oprisanu, even if she doesn't admit it now. He has three children born with her and the ultrasound done a week before the incident with her and now he pretends that he doesn't know her anymore", the girl's brother also specified.
Asked if he was called to the doctor's discussion, if they gave him explanations, the man said yes
"Apart from the irregularities found at the hospital by the deputy (no. Emanuel Ungureanu) and the lady president of the County Council who apologized, I haven't heard anything from the authorities. I have not been contacted by anyone.

No, absolutely nothing. Only what is seen on TV, that's all I know. Maybe we'll go with a lawyer to give statements and maybe that's how we'll find out what the doctors and nurses said. They didn't tell me anything personally.

Yes, 90% of them were negative. But people are afraid to leave reactions, to speak in public, because no measures are taken and if a woman who gives a reaction could end up in the hands of these doctors again. Okay, these aren't doctors, they're registered criminals!", he also pointed out.
Meanwhile, the medical personnel from the Obstetrics – Gynecology Department 1 of the "Mavromati" County Emergency Hospital (SJU), who were on duty during the night of August 17 to 18, were suspended from their activity. The manager Angel Călin did not escape dismissal either.
"It does not benefit us at all that the manager of the hospital was dismissed. He probably also has his share of the blame, but I am not warmed by anything that he was dismissed from his position", said Vlad, who conveyed that the protests will continue in the coming days in Botoșani, but also in Bucharest.
"Yes, on Sunday I will also go to Bucharest, at 17:30-18:00, to protest. We will also do it in Iași and in several cities. People should be receptive to our protests, because these things now make them not to do something like this again, because they already did it. Well, I could do it again, because I still have a mother, I still have a wife, what if I don't have a sister anymore…

I do it for myself first of all, but I also do it for others, because everyone has to think that they could be in our place. If we don't go out to do something, to change something, it means that we deserve our fate. Because if someone else could suffer what we suffered, they will say that they had to go out into the street too", Vlad said.
His sister was an "angel of a man who did not upset anyone". Her brother and relatives are trying to build a house for the little ones who lost their mother much too early.
"She was an angel of a woman, gentle, she helped everyone. He didn't like the scandal. He would take one child in his arms, the other on his back, and they would go out. He was poking fun at bitter kids, whatever he could. In winter, she went out on the street with her husband, gave tea to people on the street. When something didn't suit her, she would take her baby and say "let's go". That was her kind of person. Even if you were wrong, she still didn't try to upset you.
We are also trying to make at least a future for them, if this tragedy still happened. At least they should have a little house, something. That is our interest now, to deal with them. The husband didn't ask for any money from anyone, but we can't ignore them, it's their future at stake. We have to provide them at least a decent living".
Those who want to lend a helping hand can make donations to the family's account: "RON: Ivanov Daniel Gabriel RO52BTRLRONCRT0666984301 or REVOLUT: +40 (747) 459 949".