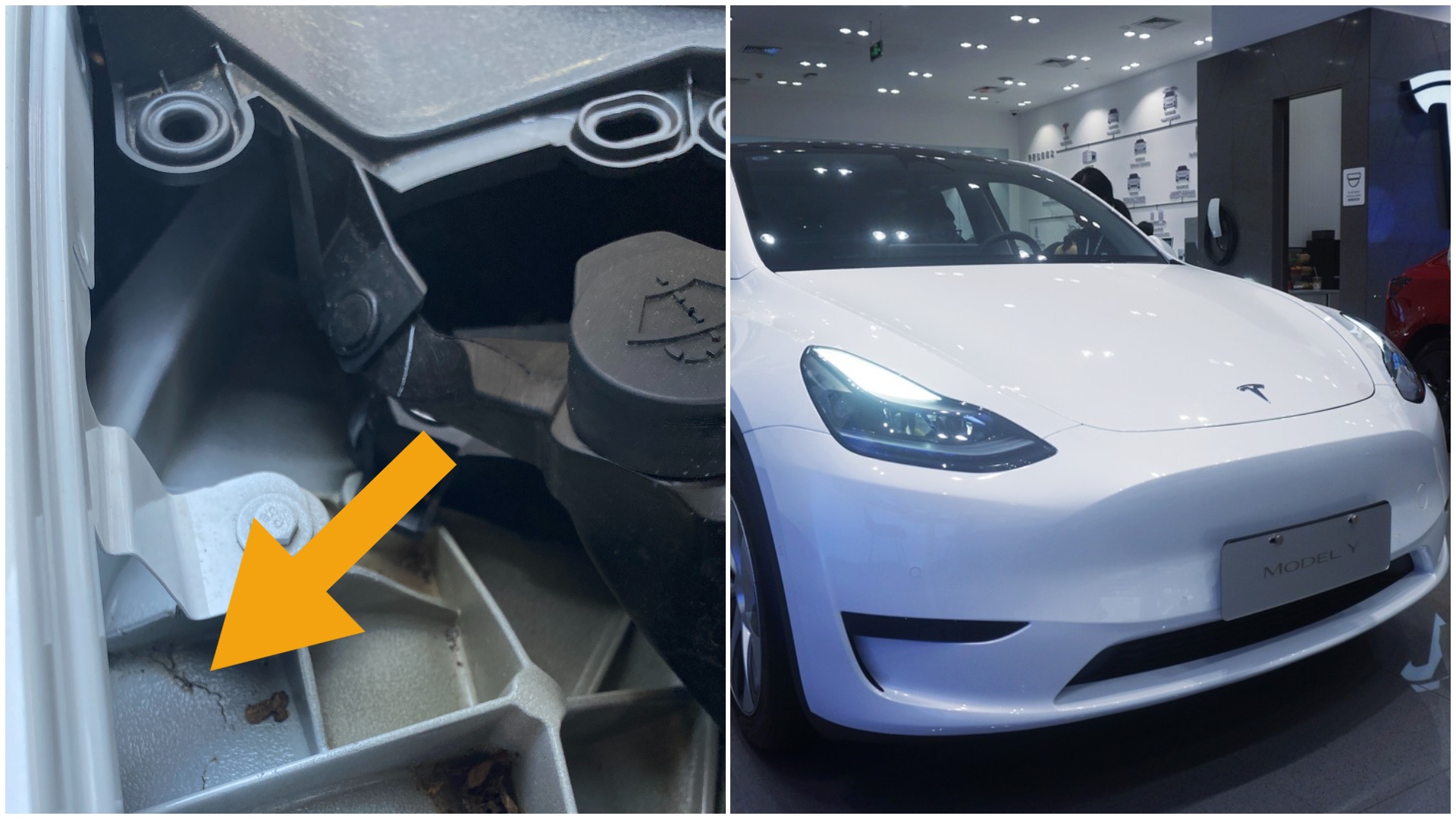 Nizar Kamel, a Tesla Model Y owner, heard that some car models like the one he owns were shipped from the factory without a brake fluid reservoir cap. The man removed the plastic from the front trunk that covers the component and made a disturbing discovery. Fortunately, the cover was there, but something else shocked him.
Kamel discovered a much more serious problem. An important component of the car had cracks. An important section of the front structure of the Tesla Model Y is made from one large, cast aluminum piece.
Hey @Tesla my 2023 Model Y has cracks though the metal on its front cast, is this normal? @elonmusk any thought on this build quality? #Tesla # model #teslahelp pic.twitter.com/arfr2QRmkr

— Nizar Kamel (@Nizzysaurus) August 24, 2023
The man scheduled the car for a Tesla service, where he arrived only two months after discovering the problem, due to the center's busy schedule. All the while, Kamel drove carefully, lest the problem get worse. When he finally got to the service, the technicians told him that the car was safe and they did not fix the fault.
Read also: Tesla Model Y customers complain that they are left with the steering wheel in their hands. Authorities are investigating the situation
Then, the man made a post on a social network to draw public attention to the problem. He has released pictures and a video that clearly shows that the crack is serious.
The car was built at the Tesla factory in Austin, Texas. There, the Model Y is produced differently than in other factories of the company. The section that supports the front suspension is made from a single piece of aluminum instead of multiple pieces. Through this operation, Tesla claims to have eliminated more than 100 welding points and simplified the production process, while also reducing the weight of the component.
Skeptics asked Kamel if the car was somehow involved in a road accident. The man replied that this was not the case, that the vehicle was only five months old and that it had only been driven on regular roads.
Experts recommend that owners of Austin-built Model Y cars remove the plastic protection from the frunk (front trunk) and check their cars for cracks as well.
Sursa: The Drive