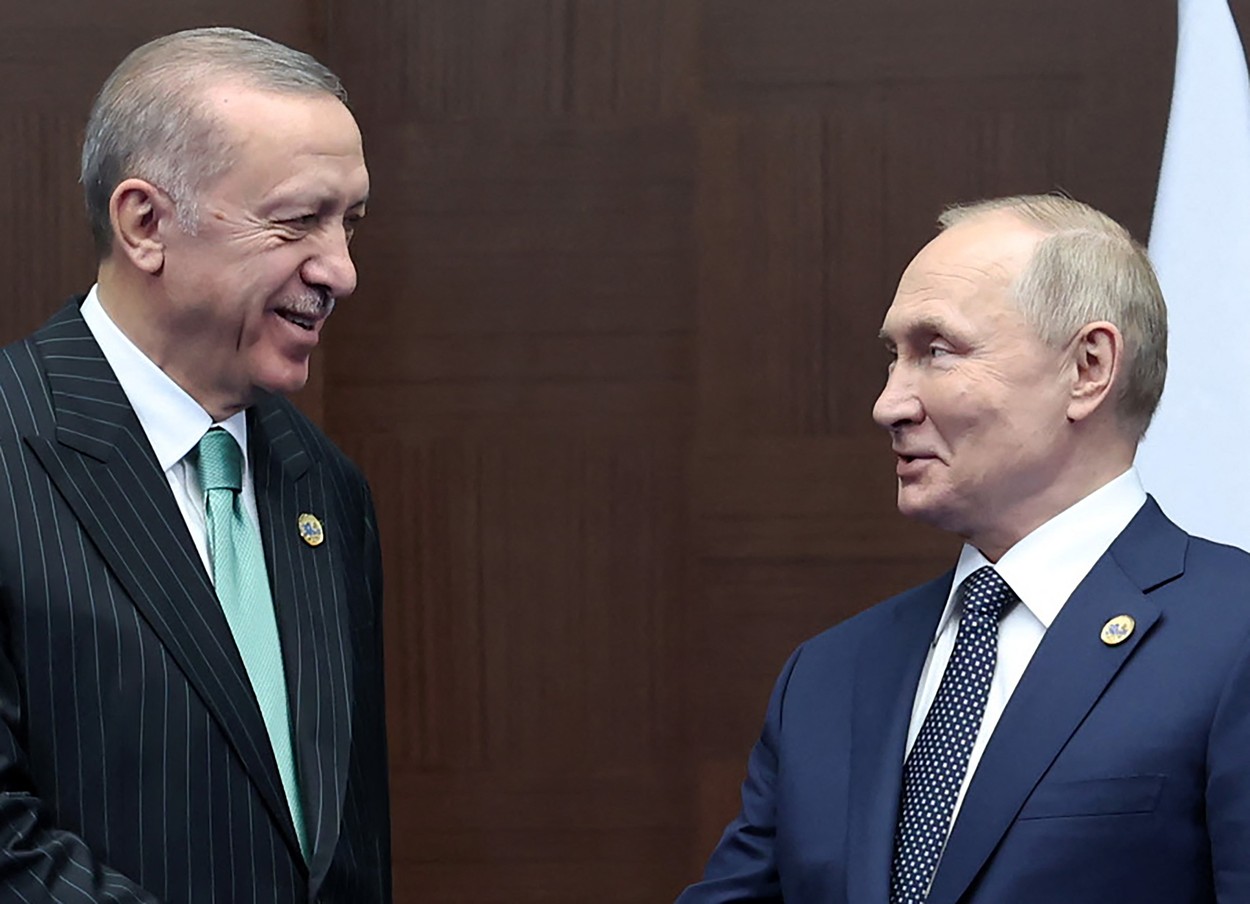 Turkish President Recep Erdogan will go to Sochi on September 4 to discuss the Black Sea Grain Corridor with Vladimir Putin.
Therefore, the date of the meeting between Erdogan and Putin has been set. It was decided that Recep Erdogan should go to Russia to meet Putin.
The information was made public by the TASS agency, which cited a Turkish news channel. According to the cited source, the meeting between the two presidents will last only one day.
Erdogan and Putin will discuss the Black Sea grain corridor. The Turkish president will try to convince his Russian counterpart to return to the agreement.
Another topic of discussion will be Syria.
The meeting in Sochi was set a week before the UN meeting.
The two were supposed to meet in August, in Turkey, but Putin is afraid to leave Russia, lest he be arrested.
Editor : G.M.