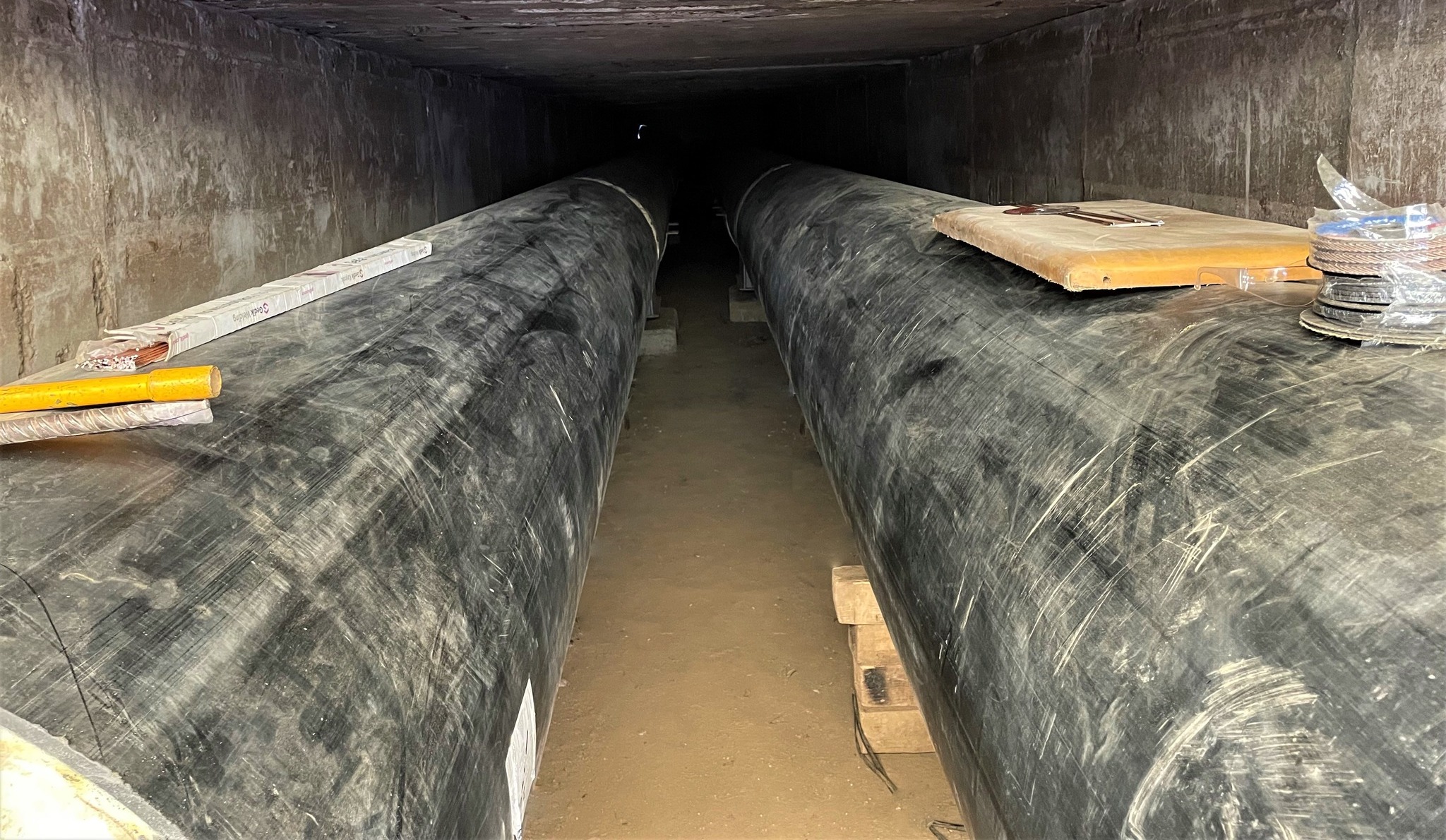 The City Hall of the Capital begins the works to replace the heating pipes on Bulevardul Timișoara, between the intersections with Str. Brașov and Bd. Vasile Milea. The pipelines are located under the tram line in the middle of the boulevard, so tram traffic on Bd. Timișoara will be closed. The municipality wants to finish the works before the end of the year. Until then, the residents of the area will receive hot water and heat through other mains.
The modernization works, carried out by Compania Municipală Energetica Servicii Bucharest (CMESB SA), involve the change of the main pipeline network, and the over 30-year-old pipes will be replaced with new, pre-insulated pipes, equipped with damage detection sensors, according to a Communiqué of the City Hall.
The modernization of this highway section will allow improving the supply of thermal energy to the Drumul Taberei, Militari or Rahova neighborhoods, areas where investments in the heating network have not been made for at least 20 years, the release states.
After the completion of the works, the district heating section will be able to take over the thermal energy supply from CET VEST, to replace other areas of the district heating network that are experiencing numerous failures due to age or that could be repaired in the coming years.
At this moment, Magistrala I VEST ensures the supply of thermal energy for over 7,700 people, tenants of 50 blocks on Bd. Timișoara, but also from the Drumul Taberei neighborhood and the Ghencea area and 7 public institutions (schools, kindergartens, police station ).
During the execution of the works, consumers in these areas will be provided with hot water and heat through other mains that supply the Capital from CET VEST.
"Extremely Difficult" Jobs
The 3.6 km section of the network that will be modernized is a work "extremely difficult to carry out from a technical point of view, due to the location of the heating gallery under the running line of the tram, as well as its small size", more shows the City Hall of the capital.
In addition, the work presents as an impediment the atypical way of placing the pipes, which are arranged vertically, one above the other, a fact that increases the degree of difficulty of the execution, given that the location of the heating gallery, in the middle of the boulevard, between the traffic lanes , proves to be a challenge for workers but also for road users.
The Energetica Servicii Municipal Company wants to finish the works by the end of the year, "provided that the works will proceed without a hitch, according to the established deadlines and there will be no delays, due to unforeseen situations that may arise in the execution flow".
The value of the modernization project of Object 1 – Magistrala I VEST is 26.8 million lei.
Publisher : BP