Following the debut of the new EV5, Kia has finally announced the starting price of the compact electric SUV.
And as a pleasant surprise – the Kia EV5 is much cheaper than initial expectations.
The EV5 will have a starting price of around $22,000, the Chinese joint venture Kia announced (via The Korean Car Blog). It will be available on November 17 in China.
Kia unveiled the new compact electric SUV last Friday at the Chengdu Auto Show. The automaker claims the EV5 "brings a new era of electric mobility to the compact SUV sector to meet the needs of millennial families."
If you've seen Kia's new EV9 flagship, imagine it in compact form. The Kia EV5 features the brand's new 'Opposites United' design theme with a striking and aggressive stance.
The first thing you'll notice is Kia's new 'Tiger Face' front grille with 'Star Map Lighting' made up of daytime running lights, replacing the brand's signature 'Tiger Nose' found on older models.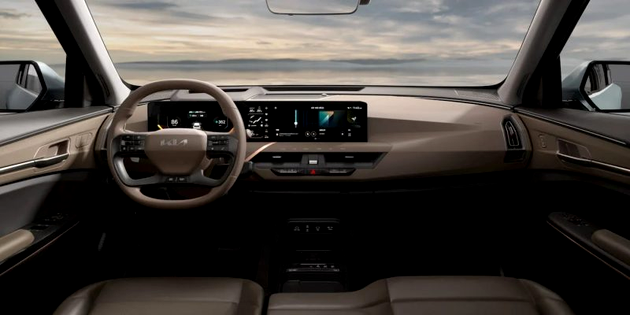 fickle
With the D-pillars pushed back, Kia maximizes interior space with versatility. The rear bench seat can be fully folded to allow additional cargo space, while more storage space can be found under the floor.
Kia has discovered that millennials view the interior of their electric SUV as an extra room to live in, rather than just a means of transportation. For this reason, Kia says the EV5's interior is more closely related to "a home lounge than a traditional car cabin."
At 4,615mm long, 1,875mm wide and 1,715mm tall, the EV5 takes direct aim at China's Tesla Model Y (L – 4,760mm, W – 1,921mm, H – 1,624mm).
Local reports expected the Kia EV5 to have a starting price of around $40,000, but it's even cheaper than that.
Kia's new electric SUV priced at $22,000, in other words significantly cheaper than the Model Y, which starts at around $36,000.
The low starting price will help it compete in China's aggressive EV market.