Game News A State of Play coming soon? Despite the increase in PlayStation Plus prices, Sony does not have only bad news to announce!
A few hours ago, Sony and PlayStation aroused the anger of players subscribed to PlayStation Plus by announcing price increases which will put a big hit on the wallet. However, it seems that the Japanese manufacturer does not only have this (very) bad news to share. According to Jeff Grubb, one of the most renowned insiders, we could see a new State of Play soon.
Here we are: we are on the verge of September, ready to take on the multitude of video game releases that await us. However, this does not prevent manufacturers from adding a layer in terms of communication, even though the Gamescom period has just ended. Just today, Nintendo is rolling out the red carpet for its famous mascot by organizing a presentation dedicated to Super Mario Bros Wonder. In short, enough to make players smile because, on Sony's side, the news is not really great. Especially around PlayStation Plus!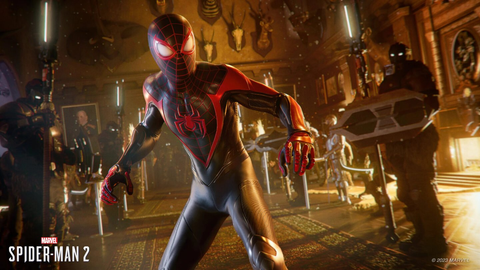 Yesterday, Sony and PlayStation somehow killed two birds with one stone. On the one hand, by making the "free" games for the month of September official – including a GTA-like which had leaked a few hours earlier – and, on the other hand, by publishing a blog post that enraged subscribers of the Essential, Extra and Premium plans. Because, yes, without warning, Sony and PlayStation revealed the new prices of these three formulasand the least we can say is that the rather staggering increase in amounts will remain in your throat!
---
New information around the PS5 to ease the pain of PS Plus?
The start of the school year has barely started and now Sony and PlayStation are making enemies by announcing a spectacular increase. While discontent is rising almost everywhere on the web, the news around the Japanese manufacturer is already trying to drown out the fish by mentioning un potentiel State of Play. From now on, each video game giant manages its communication itself: in this case, with Sony, this type of format has been multiplying for several years now. When we know that the release of Marvel's Spider-Man 2 is fast approaching, we say to ourselves that this rumor is not so crazy.
Furthermore, this rumor comes directly from journalist Jeff Grubb, which indicates a certain reliability. Reacting on the social network X to the announcement of the new prices of the three PlayStation Plus formulas, the Giant Bomb journalist specified in a quote that he had " heard that a State of Play was coming » and that all these details around the PS Plus « looks like a preamble ». All we have to do is wait for confirmation or denial from Sony and PlayStation, but this return to school is indeed very hectic!
---