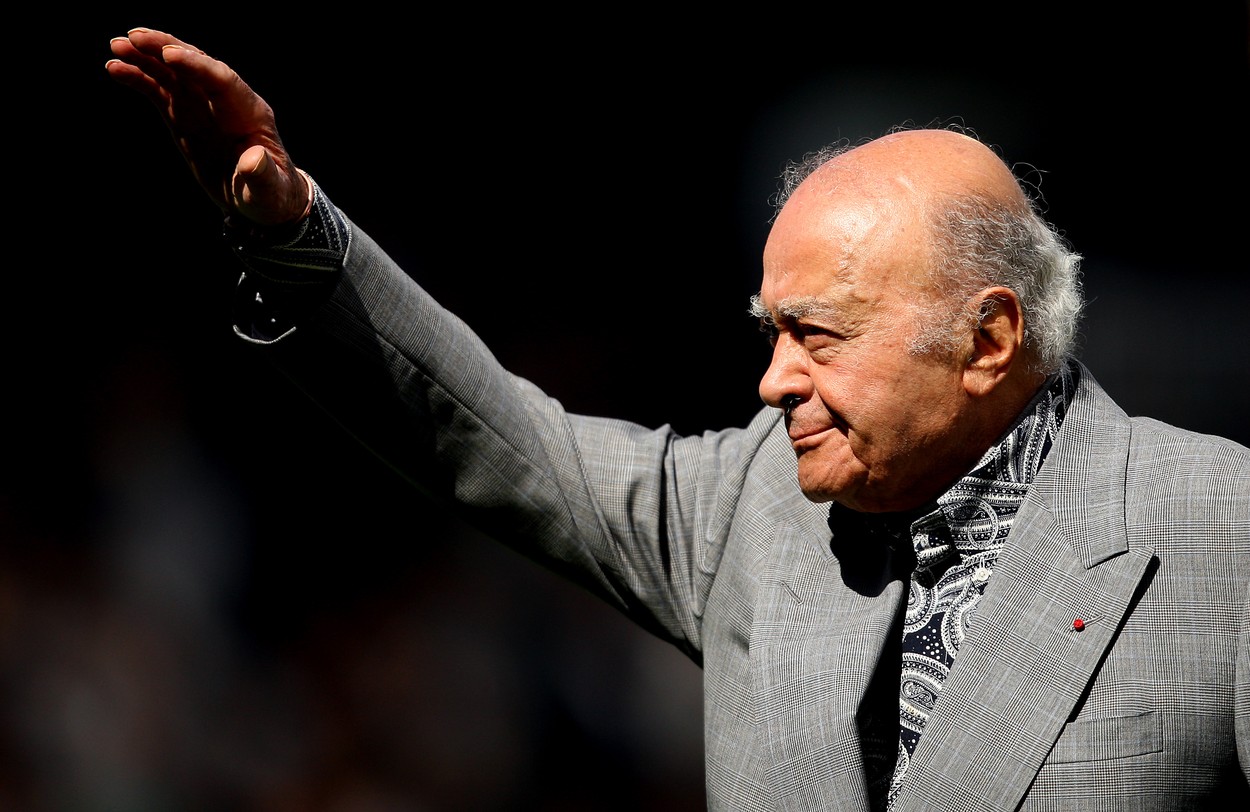 Egyptian businessman Mohamed Al-Fayed, the father of Princess Diana's lover, died at the age of 94, his family announced in a statement.
"Ms. Mohamed Al Fayed, her children and grandchildren wish to confirm that her beloved husband, their father and grandfather, Mohamed passed away peacefully, of old age, on Wednesday, August 30, 2023," the family announced in a statement published by the football club football Fulham FC, which was owned by the Egyptian businessman, reports AFP, quoted by Agerpres.
Born in Egypt, he built a business empire in the Middle East before moving to Britain in the 1970s, reports the BBC.
However, he never fulfilled his dream of obtaining a British passport.
After his eldest son Dodi was killed in a car crash alongside Princess Diana, Mohamed al-Fayed spent years questioning the circumstances of their deaths. His death comes a day after the 26th anniversary of the death of his son, Dodi al-Fayed.
In the last decade, he had largely remained out of public attention, living in his mansion in Surrey with his wife Heini, reports News.ro.
According to Sky News, Mohamed al-Fayed died early Friday morning and was already buried, according to Muslim tradition, in central London after Friday prayers.
The businessman of Egyptian origin, best known as the former owner of the Harrods store, also owned the Fulham football club in London.
He sold Harrods to Qatar Holdings in May 2010. Three years later, he also sold FC Fulham to American businessman Shahid Khan.
Fulham paid tribute to the businessman on Friday. His successor, Shahid Khan, said: "On behalf of everyone at Fulham Football Club, I offer my sincere condolences to the family and friends of Mohamed Al Fayed on learning of his passing at the age of 94. The story of the Fulham club cannot be told without a chapter on al-Fayed's positive impact as chairman. His legacy will be remembered for our promotion to the Premier League, a Europa League final and moments of magic from players and teams alike."
Born in Alexandria in 1929, Mohamed al-Fayed founded a shipping company before moving to London. He soon became a friend of the royal family and high society and bought high-profile businesses such as the Ritz hotel in Paris in 1979 and Harrods in 1985. He later bought Fulham in 1997 for £6.25 million.
Al-Fayed became a friend of Princess Diana through his sponsorship of charities and events attended by members of the royal family.
The billionaire's relationship with the royal family was recently presented in season five of The Crown, where al-Fayed, played by Salim Daw, meets Diana.
Editor : M.B.