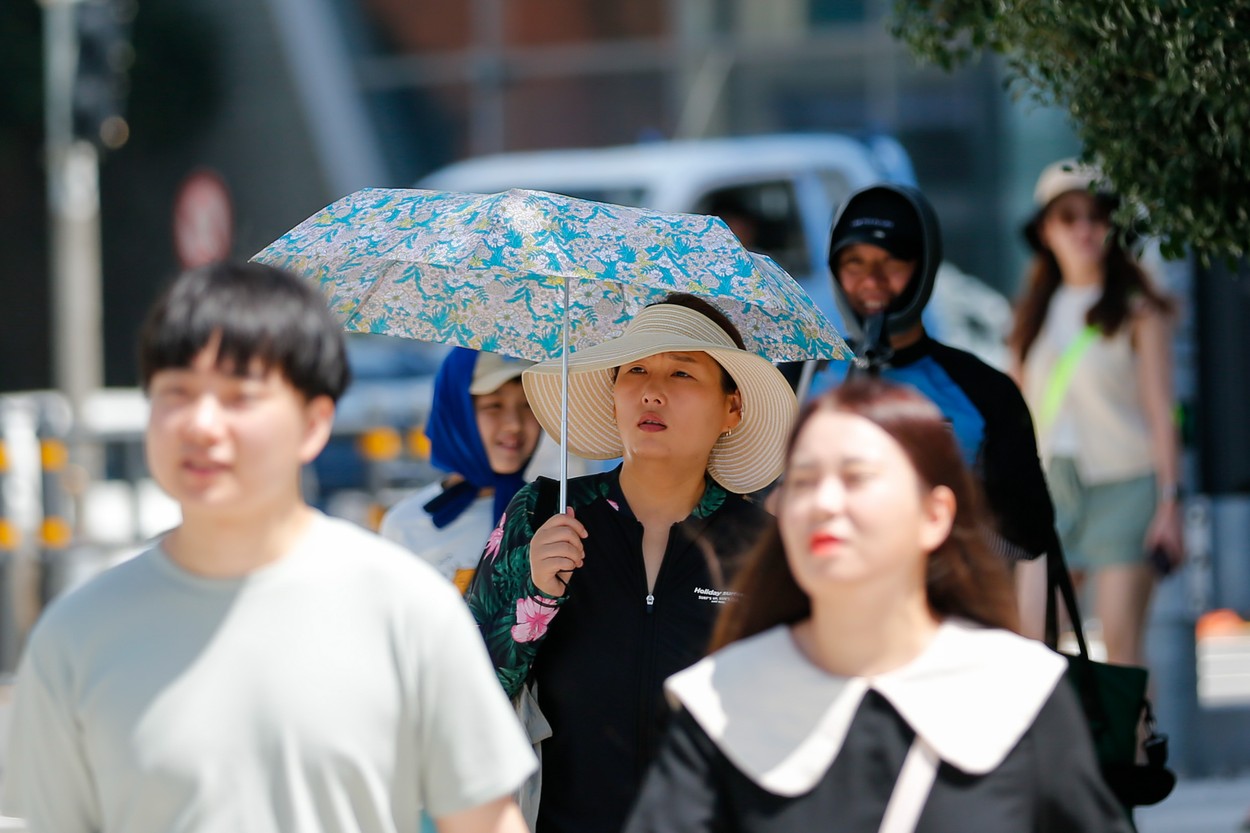 South Korea is experiencing population decline. The authorities have decided to implement a pilot program, through which they want to bring more than 100 foreign workers into the country, to "take over the domestic chores of South Koreans". The government wants to make people's lives easier and encourage them to get married and have children, reports CNN.
The government announced on Friday that a pilot program allowing 100 foreign workers to start working in the capital Seoul will start as early as December. The plan will expand the number of industries and companies eligible to hire foreign workers as South Korea faces an aging population, shrinking workforce and labor shortages in various sectors.
The pilot program will prioritize sending foreign workers to dual-earner married couples in their 20s and 40s, single-parent households and families with multiple children, as these groups have the highest demand for domestic help. The program aims "to ease the burden of housework and childcare," the prime minister's office said in a press release.
Foreign maids will need to be at least 24 years old and will be subject to background checks. The authorities will also assess the migrants' work experience, knowledge and language skills.
They will be placed in Korean households through "credible agencies" who will monitor the success of the program over the course of the six months, the press release said.
The burden of childcare and housework has long been cited as a factor in South Korea's declining marriage and birth rates, as well as the rising cost of living and a growing reluctance among educated women to give up a career.
South Koreans no longer want to have children
A government report earlier this week found that among residents aged 19 to 34, more than half said they did not want to have children, even after marriage. And only 36.4% of respondents said they have a positive perception of marriage.
But this trend only accelerated the country's population crisis. South Korea has long faced chronic labor shortages in the manufacturing and agricultural sectors, Reuters reported.
In an effort to tackle the shortage, the government even proposed raising the cap on working hours to 69 a week from the current 52 – until a backlash among young workers forced them to scrap the plan.
Some politicians have previously called on the government to import foreign workers to help ease the burden on young couples and parents. Last year, the mayor of Seoul proposed such a scheme in a meeting.
He pointed to other major cities in Asia, such as Hong Kong and Singapore, where migrant workers and domestic workers are an essential part of the social and economic environment.
In these places, "women's participation in economic activities showed a clear upward trend. It has not reversed the long-term trend of low fertility rates, but the downward trend in birth rates has slowed compared to South Korea," he wrote.
While there are local Korean maids and childcare workers, the number of workers is steadily declining and aging, with the vast majority over 50, the Ministry of Labor said in July.
Under current rules, South Korea only allows foreign nationals with specific visas to work in housekeeping or care for children, such as long-term residents, married migrants, and ethnic Koreans coming from abroad.
The cost of this program has sparked debate
But the cost of such a program — and how much to pay workers — has also sparked debate.
Maids who live outside their employers' homes and commute to work are paid more than 15,000 Korean won ($11.40) an hour, while those who live in their employers' homes are paid up to 4, 5 million won per month (about $3,415).
"The average (monthly) income of a four-person household is about 5.04 million won (about $3,827). Even for me, two million won ($1,518) is an extremely burdensome amount," said a member of a government advisory group made up of parents.
The government's six-month pilot program means employers will be able to pay "a lower rate than the current market rate for housekeeping jobs" through cooperation with the Seoul government and relevant agencies, according to the press release.
Similar wage disparities are seen in Hong Kong, where foreign domestic workers – mostly from the Philippines and Indonesia – are paid a lower minimum wage than the rest of the workforce. They earn a minimum of HK$4,730 (about US$600) per month.
Hong Kong authorities and some observers have argued that foreign domestic workers have a legal obligation to live with their employers.
But activists and community workers say the system is in dire need of reform.
Editor: Bianca Chirilă