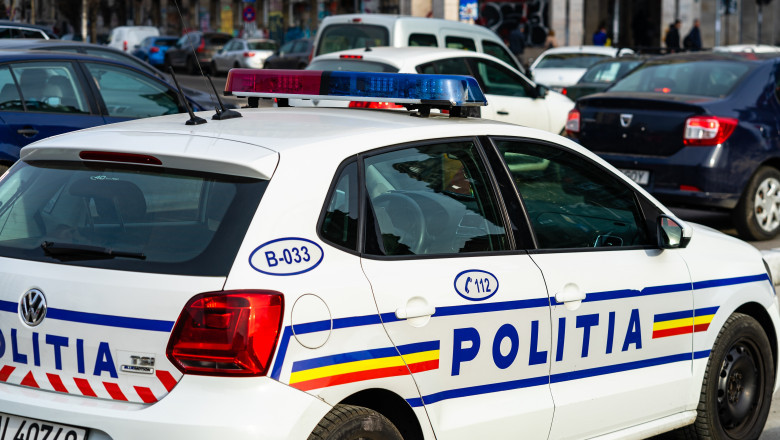 The policemen from Galati were forced to use their weapons after, during an intervention for which they had been requested, an old man was about to hit an agent with a knife. The crew initially used tear gas and then fired six shots to stop the old man. He was injured, according to News.ro.
The incident took place on Saturday evening, when the police were notified at 112 by a 60-year-old woman from Chiraftei, Măstăcani commune, regarding the fact that a neighbor has a conflict with her father-in-law, who would threaten her with a knife.
At the indicated address, a police crew from Section 5 of the Rădeşti Rural Police – Fârţăneşti Police Station arrived in a short time, at which point the complained person, a 78-year-old man under the influence of alcoholic beverages, left his home, with a knife in his hand and started threatening the policemen with death.
The man was summoned to stop, but he did not comply, which is why the police used irritating tear gas spray, but the man did not stop.
Even more, the man pointed the knife at the police officers, threatening them with acts of violence and death.
Since the man tried to hit one of the policemen with a knife, the other policeman used the weapon provided. The agent fired six shots in the direction of the aggressor, in the leg area, not having time for the summons in the vertical plane.
Following the shots fired at the aggressor, he suffered a gunshot wound in the area of ​​the femur of his right leg, fell to the ground, and the police took his knife and immobilized him.
The man was transported to the hospital
Later, the old man was transported to Târgu Bujor City Hospital.
The police opened a criminal case for the crime of threat and informed both the Prosecutor's Office attached to the Târgu Bujor Court and the Prosecutor's Office attached to the Galati Court, regarding the crimes found, as well as regarding the use of weapons.
They also issued a provisional protection order against the aggressor.
The investigations are being continued by the police officers from the Târgu Bujor City Police and the 5th Radesti Rural Police Section, in order to establish all the circumstances in which the acts were committed.
Editor: Bianca Chirilă