In an age where our dependence on smartphones is practically constant, the need for a quick battery recharge while traveling has become commonplace. So when we go on a long journey, we use chargers from airports or train stations. Find out why it's not good to do so, according to the warnings of FBI specialists.
Recent warnings from the Federal Bureau of Investigation (FBI) serve as a stark reminder that convenience can sometimes come at a high cost. The FBI's Denver branch recently issued a warning tweet urging consumers to avoid public phone charging stations, highlighting the potential threat of malware and monitoring software that could affect USB ports.
Public charging stations have become fixtures in malls, airports and various public spaces. Their comfort is undeniable, especially when our devices are close to running out of battery. However, the FBI notice highlights the dangers lurking in these charging stations. While the agency did not provide specific examples of incidents, the warning builds on the long-standing concerns of security experts.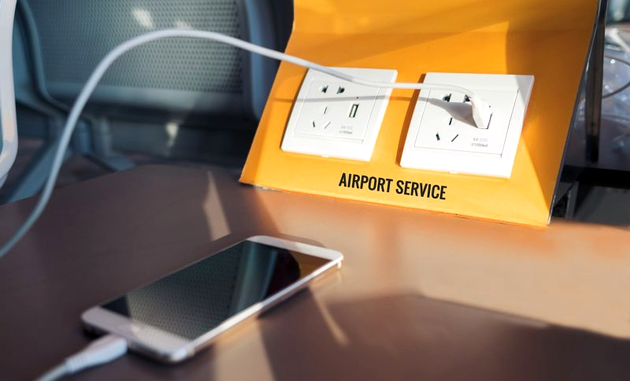 The term "juice jacking" was coined by researchers in 2011 to describe the inherent risks associated with public charging stations. The concept is very simple: just by plugging your phone into a compromised outlet or charger, the device becomes susceptible to infection, potentially compromising all of your sensitive data.
Drew Paik, a former employee of the security company Authentic8, explained the seriousness of the situation, pointing out that data can easily be transmitted through the charging cable. Consequently, a compromised port could open the floodgates to a hacker, giving them access to emails, text messages, photos, contacts, and more.
See also: How (un)secure are public Wi-Fi networks?
See also: Top tips to avoid internet hackers
See also: The methods by which you can prevent someone from tracking your mobile phone
Avoid using chargers in airports and public spaces!
The FBI's message is clear and direct: bring your own charger, USB cable and external battery instead of using an outlet from public stations. While it may seem like a minor inconvenience, this simple step can go a long way in protecting your personal information and digital security.
Vikki Migoya, a public affairs officer at the FBI's Denver branch, emphasized the agency's commitment to public safety, especially during travel. The FBI frequently works with its partners to issue public service announcements, and this warning serves as a general reminder to remain vigilant while traveling.
The Federal Communications Commission (FCC) has also weighed in, updating its blog post to raise awareness of the potential risks. They point out that a corrupted charging port can be an entry point for attackers to jailbreak a device or extract personal data and passwords. In some particularly troubling cases, cybercriminals have intentionally left compromised cables plugged into charging stations, and there have even been reports of infected cables being distributed as promotional gifts, CNN reports.