News culture Stay locked in a closet for 3 days while being tormented by spectators? The future of streaming is worrying
A streamer was locked in a closet for several days, solely for donations from his viewers!
On Twitch, Internet users are seeing increasingly crazy things from streamers on the platform. Everything is good for maintaining attention, including performing strange actions over a long period of time. This trend became popular with subathonsan event where steamers extend their distribution depending on the number of subscriptions that obtain during this period. It was in 2021 that this practice began to spread on Twitch, with the subathon of Ludwig which lasted 31 days and generated a very large number of subscribers. This streamer filmed himself every day, including sleeping or cooking, in addition to carrying out his usual gaming-related activities.
Recently, this event went even further with a streamer who locked himself in his closet for three days. Unsurprisingly, this live performance didn't go well, and he was forced to cut it short.
Also read: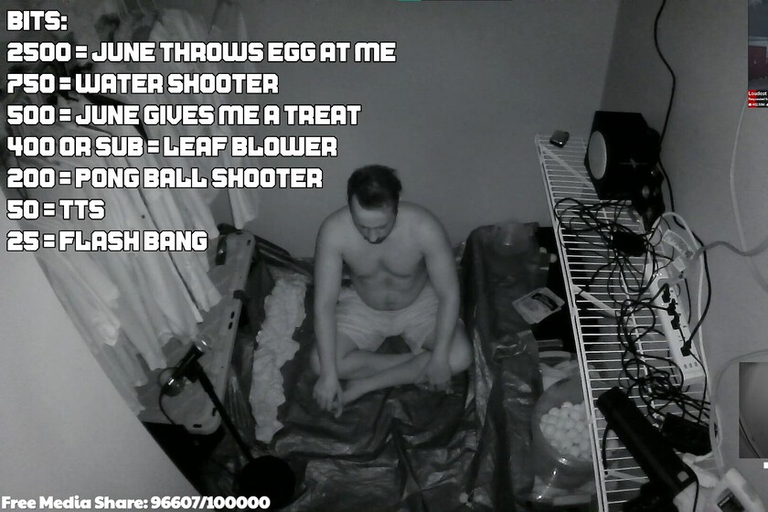 ---
Locked up for three days in a closet for donations
Le streamer Twitch Isidore went way too far with his subathon which consisted of to remain locked in his dark closet, offering his spectators the opportunity to torment him. He thus remained for three days sitting in his closet, undergoing flashbangs, jets of water, ping-pong balls and even a leaf blower working in his direction. Nevertheless, he reached his own limit after precisely 49 hours of streaming when he broke down and had to leave his closet in tears. He declared that he could not sleep or even breathe directly in these conditions, which resembled
torture.
He's not the only streamer to have to stop his subathon abruptly. Recently, streamer Kick named Fousey was forced not only to end his live performance, but also to be hospitalized. Even if this new trend persists on streaming platforms, and some viewers want more, it is not unanimous.