News astuce Cross-save Baldur's Gate 3 PS5: How to transfer your PC save?
While the BG3 madness has gripped PC players for a few weeks now, it is about to land on PS5. Except that what some don't know is that it is entirely possible to continue on console, from where you left off on PC. The cross-save is present, and it's really a big positive point!
Baldur's Gate 3 is cross-save, but not cross-play!
For some time now, two features have started to become more popular in video games, cross-save and cross-play. Behind these terms hides the possibility of resuming a save on any version of the game and be able to play with your friends regardless of your platform.
If you've arrived here, you're probably wondering if Baldur's Gate 3 includes one of these technologies and if so, which one! Well, let's start by telling you that the game is completely cross-save. This means that all progress is kept in the cloud and usable on any platform.
Obviously, we are currently thinking about the possibility of resuming our PC backup on PS5, the game being about to be released on this platform. Except that even later, when it will be available on Xbox Series, it will be possible to continue your three adventures on each of these platforms.
We can then say that the game will also surely be cross-play, but this is not the case at present ! Indeed, if in an interview last month, Larian did not exclude that this would happen one day, it is currently not possible to play with people other than those using the same platform as you!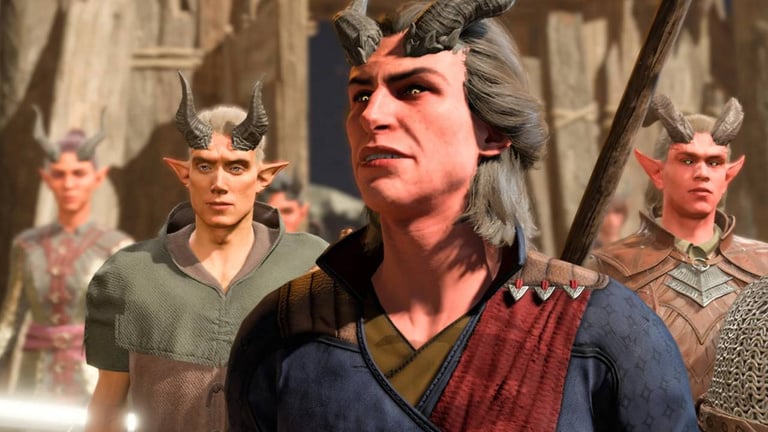 Now that we've seen all that, let's see how to recover your save and transfer it to your PS5 version from the PC version (or vice versa). For this, the first thing to do, It's going to be to create a Larian account and let the saves load on the cloud.
Then it's simple, just log in to the same Larian account on each platform. By doing this, you will link this account to both versions of the game and you will be able to load previous games. To do this, go to the options.
There, go to the Gameplay menu. You should then see the option to import a backup as shown in the screenshot we took above. All you have to do is validate everything.
You can then simply pick up where you left off and if you switch back to PC, redo the process to recover the backup. Be careful though to note that only 5 backups are kept at the same time in the Cloud. So you won't be able to go back too far in your history.
Summary of our Baldur's Gate 3 guides