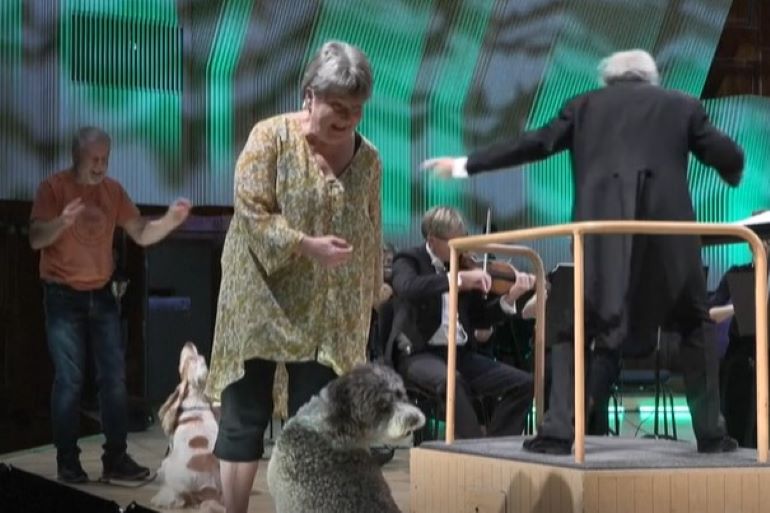 Three furry superstars joined the Danish Chamber Orchestra for a very special performance of Leopold Mozart's "Hunting Symphony" at this year's Haydn Festival, notes EuroNews.
In a world where classical music is usually associated with the traditional, the Danish Chamber Orchestra brought a new "tail" that stunned and delighted the audience at this year's Hayden Festival.
Cookie, Sophus and Sica are three very talented dogs who have been carefully selected to perform with the Danish Chamber Orchestra an unconventional interpretation of the "Hunting Symphony", a composition by Leopold Mozart, father of Wolfgang Amadeus Mozart.
The play is a rare gem in the classical world where dogs have a prominent and important role. Historically, their contributions have been limited to simple recordings. That's it so far.
At the rehearsal, the dogs listened impassively to the first chords of the symphony, before confidently taking their positions in front of the orchestra to perform their scores.
As Helle Lauvring, owner of Cookie, a four-year-old Spanish water dog, says, "If I'd been there by myself, I think I would have been emotional, but all the attention is on her, Cookie, she's the star. I'm just here to pamper her."
Editor : M.I.