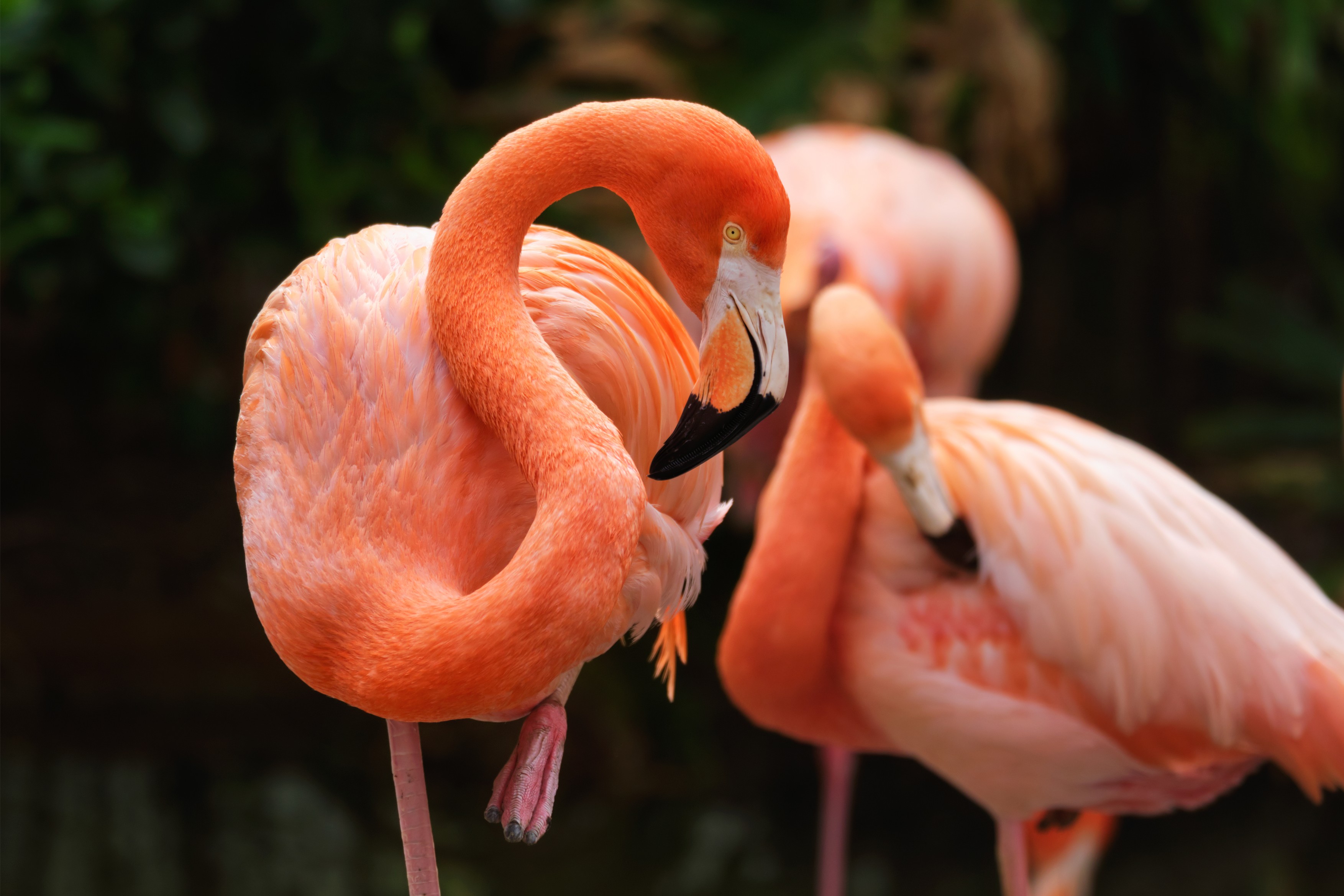 Flamingo birds are driven out by Hurricane Idalia and are forced to find refuge in some of the least likely places, to people's delight, but also concern, the BBC reports.
Specimens of flamingos have been spotted in the Midwest and eastern parts of the US after being driven away by the storm.
Birds believed to have come from Mexico first began appearing in Florida and then made their way as far north as Ohio.
"I've never seen anything like it," said Jerry Lorenz of the bird research group Audubon Florida.
The birds started showing up in Florida after Idalia crossed the Caribbean Sea and hit the state late last month as a Category 3 hurricane.
Reports then came of sightings in Georgia, the Carolinas, and Virginia, roughly the storm's path as it traveled up the coast, but also inland in Tennessee, Alabama, Kentucky, and Ohio.
Despite being like a symbol of the state, Florida is home to only about 1% of the global flamingo population due to hunting, and sightings of this bird are rare, so locals were amazed when they started seeing more and more of the pink birds.
The excitement of the "apparitions" was palpable among the birding community, Lorenz told US media.
"We've seen a flamingo or two following the storms, but this is really unprecedented," he said.
Mr. Lorenz added that the birds were probably flying between Cuba and the Yucatan when the storm began to blow.
"It's just surprising that if you follow the path of Hurricane Idalia, the reported sightings really decrease to the north and south," he said.
The furthest north sighting so far has been at the scenic Caesar Creek Park Lake near Waynesville in southwest Ohio.
Jacob Roalef told US media that he saw two flamingo birds, an adult and a chick, "just sitting out and sleeping in about a foot of water near the shore" before they were scared away by a dog.
Lorenz warned birders to be careful around storm surges:
"These birds are stressed right now. They just went through a terrible ordeal."
As for their future well-being, Mr. Lorenz says flamingos can fly thousands of miles, so he's confident the Ohioans will have no problem getting home before winter sets in.
Editor : M.I.