News culture 'I'm going to fight them' Netflix Rebel Moon star pressured and threatened Henry Cavill during audition
Sometimes actors will do anything to get a role…even fight!
He may not be a boxer, but when you see his build in Man of Steel or The Witcher, you don't really want to fighting with Henry Cavill… In any case, that clearly doesn't scare Charlie Hunnam!
Charlie Hunnam, ready to fight with Henry Cavill and Michael Fassbender for a role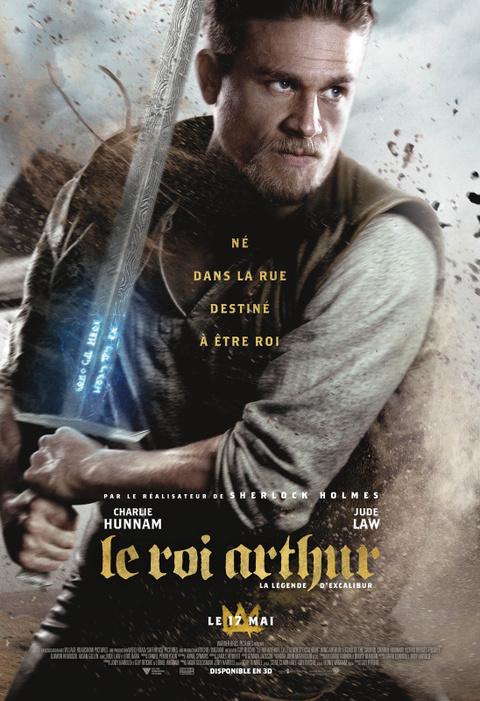 Charlie Hunnamthe British actor famous for his roles in Sons of Anarchy, Pacific Rim and The Lost City of Z, will be soon to be released in Rebel Moon, a film by Zack Snyder highly anticipated on Netflix. A few years ago, he played King Arthur in the film King Arthur: The Legend of Excalibur by Guy Ritchie. This role, which was initially supposed to last for several films (but the film did not have the success hoped for, thus canceling its sequels), was not easy to land. Hunnam revealed in an interview that the director Guy Ritchie had put intense pressure on him to reach fitness level that he expected for this role. However, this pressure went too far, visibly… The actor even broke down during the auditions, threatening to fight with the other actors envisaged for the role, Henry Cavill and Michael Fassbender. Hunnam says:
I said, "You know what? Turn off the fucking camera. I'm starting to freak out. I know who the other motherfuckers you're casting for this role are (Henry Cavill and Michael Fassbender). If you bring them in right now Next, I'm fucking ready to fight with both of them at the same time for the role, and we'll see how the physical condition goes."
Guy Ritchie's response? "Damn, ok, calm down, buddy!"Whether it was a bluff, a real exasperation, or a real proposition (we doubt it, all the same!), there is no doubt: It worked well, he got the role!
A mix between The Lord of the Rings and Scams, Crimes and Botany
Despite this intense pressure, Charlie Hunnam persisted and played the coveted role of King Arthur in Guy Ritchie's film. He describes how, for him, it was a childhood dream of playing this character so emblematic of British culture. The director had a fresh and contemporary vision of Arthur, making him initially vile, selfish and rough around the edges. Hunnam took this challenge to heart and immersed himself in the role. The film allowed Hunnam to show his mix of charisma, determination and raw charm, breathing new life into a character who is certainly classic, but also regularly revisited in new ways. The fantastic world imagined by Ritchie for this rereading of the legend is described by the actor as a surprising mix between The Lord of the Rings and Scams, Crimes and Botanycreating an improbable marriage but one that he considered truly effective.
A film that will not be remembered…
But if we look a little at the result… it's not really the success we hoped for ! King Arthur: The Legend of Excalibur received mixed reviews to say the least when it was released in 2017. Some people liked it for its visual frenzy and its daring approach to the Arthurian legendbut most criticized him for his lack of loyalty at the source and especially its excess of special effects. In the United States and Canada, it garners 39 million dollars (for a budget of 175 million!)and in France it only does 785,000 entries, not even reaching the top 50 films with the most admissions in 2017. King Arthur: The Legend of Excalibur is ultimately a excellent example of Guy Ritchie's distinctive stylewith its dynamic editing, breakneck pace, and bold visual aesthetic, which can sometimes be wildly divisive among audiences and critics.
Rebel Moon, directed by Zack Snyder and starring Charlie Hunnam, will be released on December 22 on Netflix.