News culture The latest film from Studios Ghibli changes strategy. Miyazaki unveils it and it's magnificent!
We finally have a trailer for Miyazaki's latest film which promises to be very emotional.
The Boy and the Heron will be released in cinemas on November 1 in France and will represent the twelfth film directed by H. Miyazaki. And if Studio Ghibli had until now made the decision not to promote it, we are finally entitled to a trailer. Until the day of its local release, we knew very little about the one who calls himself The Boy and The Heron in its English version (Kimi-tachi wa Dō Ikiru ka in Japanese). Despite the lack of communication, the Japanese rushed to the theaters to discover the "last Miyazaki". The latter is loosely inspired by Genzaburō Yoshino's novel released in the 1930s, And you, how will you live?. It is also a semi-autobiographical work for Miyazaki, intended as a gift for his grandson before his death.
After the disappearance of his mother in a fire, Mahito, an 11-year-old boy, must leave Tokyo to go and live in the countryside in the village where she grew up. He settles with his father in an old mansion located on a huge estate where he meets a gray heron who gradually becomes his guide and helps him through his discoveries and questions to understand the world around him and to break through the mysteries of life – Allociné.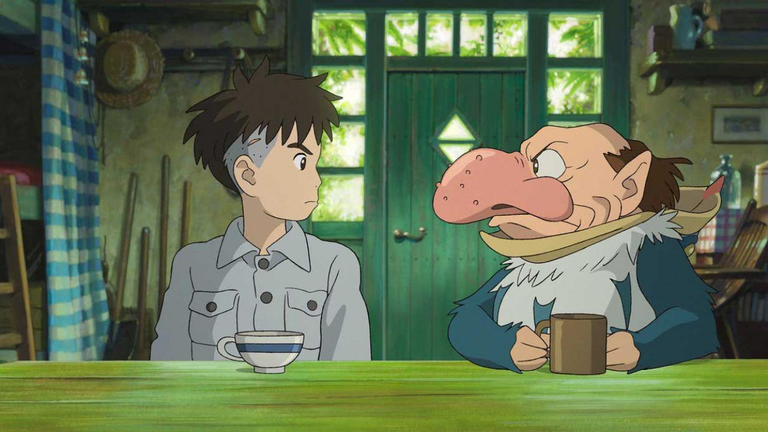 ---
A hit in Japan
Already a real success in Japan, the latest film directed by Hayao Miyazaki, the father of Castle in the Sky, Spirited Away or even Princess Mononoke made an impression. The Japanese cinema site Eiga Channel wrote in particular: "It is no exaggeration to say that this film is among Ghibli's best works in terms of visuals and story". For the Japanese cinema and culture magazine, Cinema+, the work is not understood on first viewing: "PTo grasp the setting and story in depth, you have to commit to watching it repeatedly while ruminating on the different scenes."
The feature film which collected no less than 11.3 million dollars, and this in just one weekend represents the second best launch of a Ghibli film. The film's producer, Toshio Suzuki, commented that it was a particularly expensive film: "I think we spent more money making The Boy and the Heron than any other film ever. made in Japan, probably". Until now, The Tale of Princess Kaguya held this title with its 5.15 billion yen (the equivalent of 32.4 million euros) invested. It took seven long years to put The Boy and the Heron together.