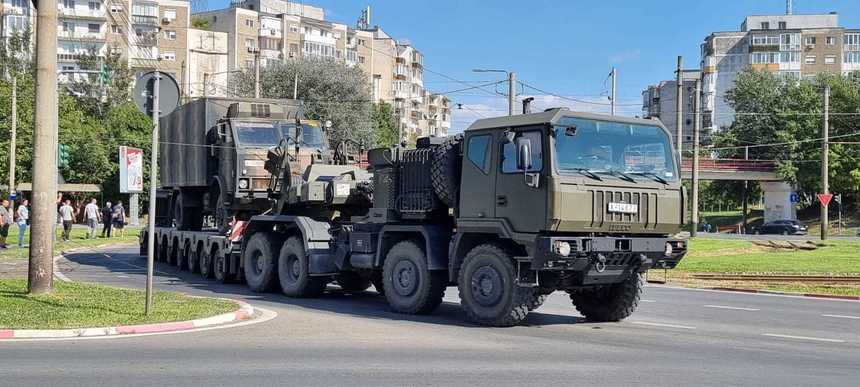 The circulation of trams in a neighborhood of Arad is suspended, on Thursday, after an oversized military transport broke the electrical network and grounded one of the support poles.
"Arad City Hall and the Public Transport Company (CTP) announce that tram traffic in the Micălaca district, zones II and III, is currently suspended, in both directions, following an incident by the driver of an oversized military transport, which hooked and broke the electrical network and grounded one of its support poles, in the roundabout on Bvd. N. Titulescu", announced, on Thursday, the Arad City Hall, in a press release.
The source cited by News.ro stated that CTP Arad teams are already on site to remedy the situation as quickly as possible.
Meanwhile, on the route Podgoria – Polivalentă – Billa – Voinicilor – Calul Bălan – Podgoria, the trams will be replaced by buses that will respect their timetable and stop near the tram stations on the route.
"Tram circulation to Vladimirescu and Ghioroc localities is not affected. As a result of this incident, we draw the attention of drivers, as far as possible, to avoid the Micălaca roundabout (Billa area) in order to prevent unwanted situations", the Arad City Hall also sent.
Editor: Liviu Cojan