News culture "A nightmare for actors" 30 years later, this Jurassic Park star still holds a grudge against Steven Spielberg
Jurassic Park is clearly a great cinema classic with a big, very big imprint. We also owe a lot to the character of Dr. Alan Grant, inevitably iconic, and his interpreter Sam Neill: imagine that the latter has a rather particular memory of the filming.
Focus on details
Superproduction of the 90s and a true blockbuster anchored in the history of cinema, Jurassic Parc is a big part of the Pantheon of the Seventh Art and clearly, Steven Spielberg had aimed high. For the main role, that of Dr. Alan Grant, Sam Neill was chosen: an iconic character whose the New Zealand accent in the original version will not have gone unnoticedthe actor himself being British-New Zealander.
The problem is that his character is supposed to be American (which is therefore not really reflected in his speech) and that Neill had been working on adopting the right accent for a while. It must be said that Spielberg himself was hesitant about the direction the actor should take.as the latter reveals in an interview with Vanity Fair.
He came up to me in the middle of the day and said, "Hey, Sam, do you see what accent we were talking about?" I said, "Yeah, I've been working on it for four weeks…" He said, "Don't worry, just use your normal voice.", to which I said, "That's great, Steven, Thanks a lot."

And then four days later he came up to me and said, "Do you see the intonation you're using now?" I said, "Yeah, my accent?" He said "do something in between."

It was an actor's nightmare! That's why I still get a lot of criticism today: Sam Neill's American accent in "Jurassic Park" was a pile of T-Rex dung.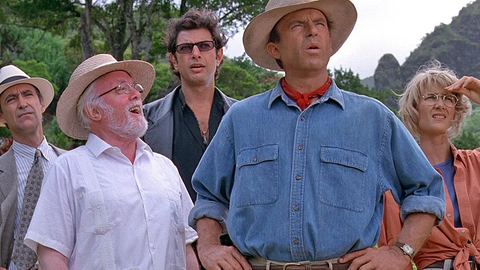 Thanks nonetheless
Obviously, it's still difficult to spit on Jurassic Parc when it allowed your career to explode. Finally, this, This is what one might think at first glance, but Sam Neill's comments are a little more nuanced.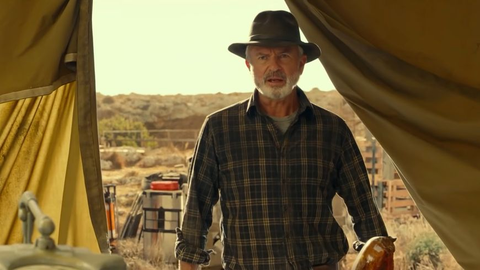 I owe a lot to Spielberg and everyone involved, but I don't think the Jurassic Parc series caused a seismic shift in my career. I didn't become Mr. Action Hero or anything like that… Between Jurassic Park and Jurassic World Dominion, I went back to making films that interested me here and there, of varying quality.
It must be said that Sam Neill had time to try out quite a few exercises, including that of the television series since we saw it in Peaky Blinders, among others. Do you have a favorite work with this actor on display?
---