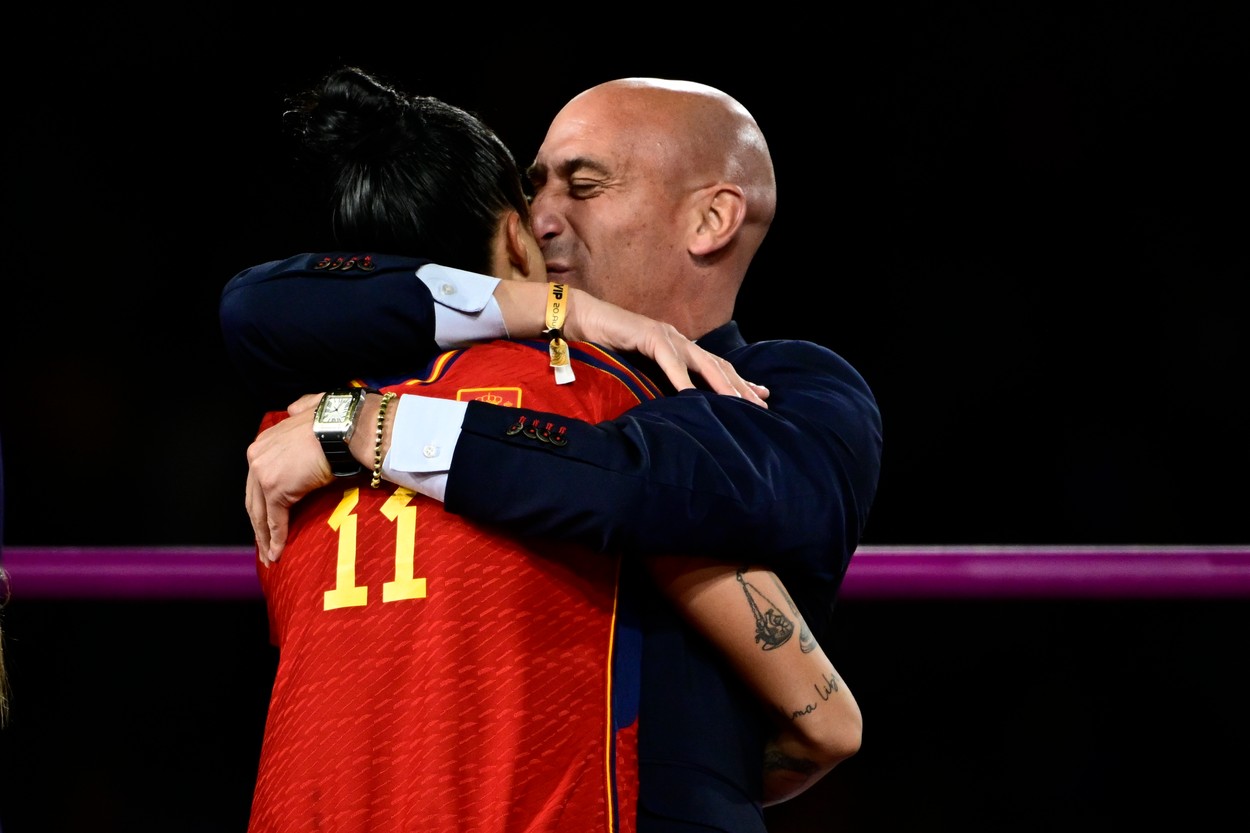 Luis Rubiales has resigned as head of the Spanish Football Federation, nearly a month after he forcibly kissed midfielder Jenni Hermoso following Spain's victory at the Women's World Cup, The Guardian reports.
Rubiales initially tried to downplay the forced kiss controversy after Spain's 1-0 win over England in Sydney. He said his critics were "idiots and stupid people" as the incident sparked global outrage, led to his provisional suspension by FIFA and prompted Hermoso to file a criminal complaint. in which he accuses him of sexual assault.
"Today, at 21:30, I submitted my resignation from the position of RFEF president to President Pedro Rocha. I also informed him that I had done the same with my position within UEFA. After the swift suspension by FIFA, in addition to the rest of the proceedings against me, it is clear that I will not be able to return to my position. Insisting that I wait and hang on to the position will not bring anything positive, neither for the Federation, nor for Spanish football", says a press release from Rubiales.
"I do not want Spanish football to be affected by this disproportionate campaign and, above all, I take this decision after making sure that my departure will contribute to the stability that will allow both Europe and Africa to remain united in the dream 2030, which will bring to our country the biggest event in the world.
I have to look ahead, look to the future. Now there is something that concerns me deeply. I believe in the truth and will do everything in my power to make it prevail. My daughters, my family and the people who love me suffered the effects of an unthinkable persecution, as well as many untruths, but it is also true that on the streets, more and more every day, the truth prevails", according to the statement.
The Spanish Federation confirmed the resignation in a statement.
The coach of the women's team of Spain, Jorge Vilda, a close friend of Rubiales, was dismissed from his position on Tuesday.
The Spanish prosecutor's office requested, on Friday, the indictment for "sexual assault" of Rubiales, who risks from a fine to four years in prison.
Editor : M.B.