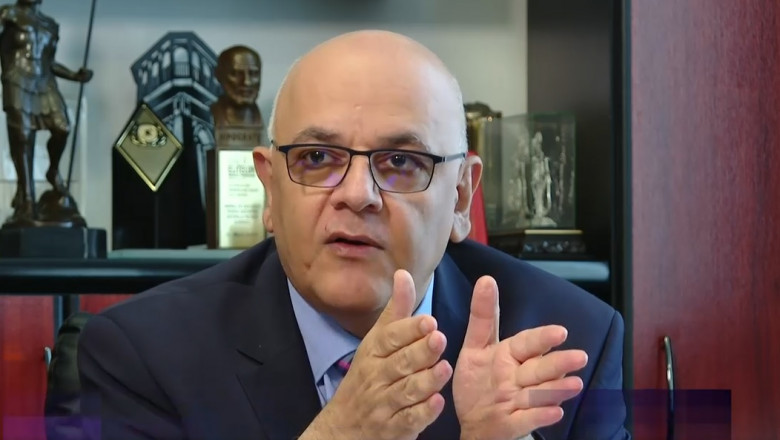 The head of the Department for Emergency Situations, Raed Arafat, convened, on Monday, a video conference with the representatives of the committees for emergency situations and of the local authorities from the counties of Tulcea, Galati, Constanța and Brăila, in order to check the status of the application of the measures regarding the protection of the citizens of the counties near the border with Ukraine.
According to ISU Tulcea, on Monday, the head of the Department for Emergency Situations convened a meeting, in a video conference system, which brought together the representatives of the committees for emergency situations, of the local authorities, including the inspectorates for emergency situations from four counties, respectively Tulcea, Galati, Constanţa and Brăila, with the aim of verifying the implementation stage of CNSU Decision no. 31 of September 7.
"The discussions held concerned the stage of putting into practice aspects related to the protection of citizens from the counties located near the borders with Ukraine, correct and continuous information actions, aimed at reducing the risks to which they are exposed, taking into account the recent events recorded. Thus, during this period, although the risks are low, the firemen's actions to inform the citizens of the targeted areas were carried out with speed, ensuring at the same time the population's involvement and total availability in order to protect their lives and property", says the source quoted by the News .ro.
The National Committee for Emergency Situations (CNSU) decided to adopt protective measures for the population in areas on Romanian territory adjacent to the Ukrainian towns of Reni and Ismail, as well as the issuance of RO-Alert messages by the ISU, upon notification of the MApN, regarding the risk of falling of "elements belonging to the combat means used in the conflict". "The Ministry of National Defense builds population protection spaces at the level of Plauru and Ceatalchioi localities, as well as at the level of other localities with a small and very small number of inhabitants, established at the level of the county committees for emergency situations", the CNSU also decided after , following the Russian attacks targeting ports in the Odesa region, fragments of a drone were found in the area of ​​Plauru, and in Chilia a projectile pierced the roof and ceiling of the annex of a house.
Editor: Liviu Cojan