News culture After 10 years, the Attack on Titan anime will end. The final episode of the cult anime is coming soon
The long-awaited final episode of Attack on Titan is fast approaching, fans will finally see the conclusion of this legendary anime!
Attack on Titan is one of the most popular Japanese works of the moment, thanks to its captivating story and endearing characters. From 2013, an anime adaptation has appeared to the delight of fans of the manga and for those who prefer this format to that of the manga. This version revealed its final chapter in 2021, allowing you to discover the end of the adventures of Eren Jaeger and his friends.
Soon, it will be the anime's turn to reveal the conclusion of this rich story that has hooked fans for many years. I have to say that I study them Mapat the origin of the project, has increased the hype with a new trailer to watch if you are not afraid of spoilers.
Also read: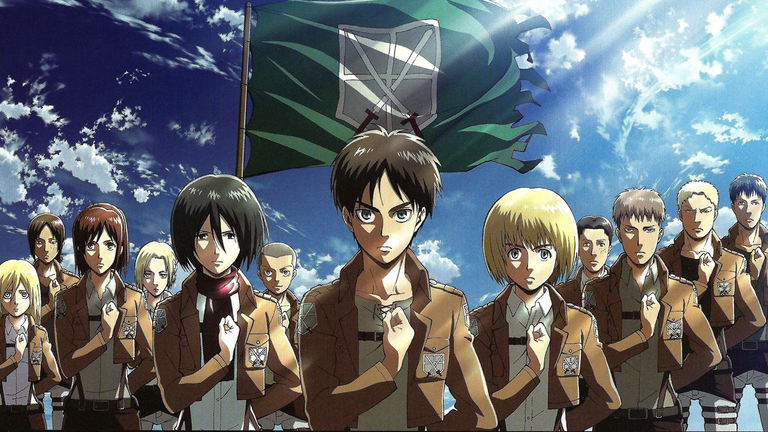 ---
The end of Attack on Titan is coming soon!
While hype is building regarding this conclusion of the anime, no date has been officially announced yet. However, a leak has revealed a date that appears to correspond to the long-awaited end of Attack on Titan. It is in a now deleted Youtube video that the date of November 4 was accidentally revealed. So, there would only be a few months to wait before saying goodbye to this cult work.
The final episode of Attack on Titan would be released on November 4!

The information reportedly leaked in the description of a YouTube video detailing an upcoming event for the end of the series. The video has since been unavailable. pic.twitter.com/HgVII0zQQG

— JV – Video games (@JVCom) September 11, 2023
What end will it be? Surely from the second ending imagined by the mangaka Hajime Isayama. For those who don't know, the author revealed his final chapter in the pages of Bessatsu Shounen Magazine, but this conclusion was not appreciated by many readers. Faced with the disappointment of fans, he decided to modify it slightly for the publication of the bound volume. We can therefore imagine that this is the ending which will be adapted for the big screen, even if it is also possible that a third conclusion will appear in the final episode from the anime. In any case, you will have to be patient to discover this outcome!