Princess Martha Louise of Norway and American shaman Durek Verrett, who have been in a relationship for four years, announced on Wednesday that they will marry on August 31, 2024.
The two got officially engaged in June of last year and will organize the new event at a hotel in Geiranger, in western Norway.
"We are very happy to be able to celebrate love in the beautiful setting of Geiranger. It means a lot to bring together the beings closest to us in a place with such a rich history and spectacular nature"the two said in a press release in which no other details about the wedding were given.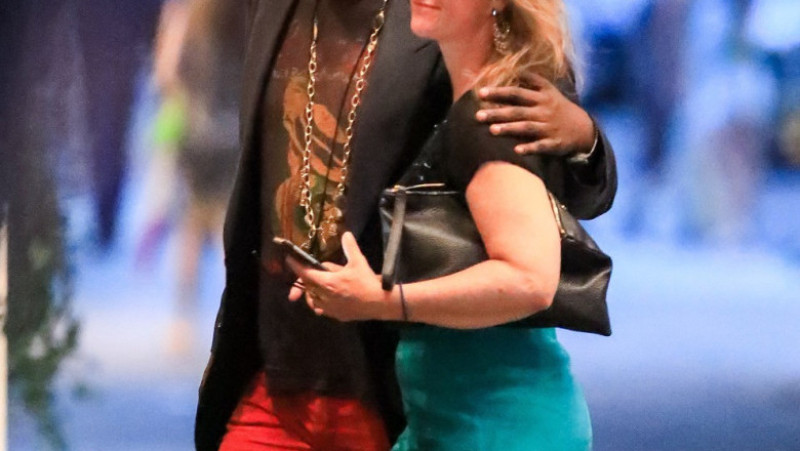 Both the bride's parents, King Harald V and Queen Sonia, and her younger brother, Crown Prince Haakon, congratulated the couple in separate statements.
"We are happy that Durek Verret is part of our family and we are happy to be able to celebrate this big day with them"wrote the Norwegian monarch.
Martha Louise, 51, and celebrity spiritual guide Verret went public with their relationship in May 2019, days before launching a controversial speaking tour that drew harsh criticism and led to an announcement later that the princess will no longer use her title for commercial purposes.
Verret's statements, which claimed, for example, that he was cured of the coronavirus thanks to a special medallion, also caused controversy in Norway.
"Love doesn't judge where you come from or who you are as a human being. Love builds bridges between people, cultures and religions. We are happy to have found each other across continents, ethnicity and social origins"the couple wrote in a previous statement.
Princess Martha Louise was married to Norwegian writer Ari Behn from 2002 to 2017, when they divorced. From the marriage, she has three children: Maud Angelica, 19 years old, Leah Isadora, 17 years old, and Emma Tallulah, 13 years old.
Behn committed suicide at Christmas 2019 at the age of 47, a tragedy that Martha Louise managed to overcome thanks to Verret's help, she revealed.
The princess has been embroiled in several controversies throughout her life, including when she set up a school with a friend to promote "contact" with angels while boasting of supernatural powers.
Durek Verrett, the shaman who claims to have risen from the dead
In June, Princess Märtha Louise became engaged to Verrett. She announced she was in a relationship with him in a 2019 Instagram post, warding off potential criticism.
But her honesty didn't help much. The couple is not well liked in Norway, and Verrett is labeled in various media as a "quack", a "swindler" and a conspiracy theorist.
Former Prime Minister Erna Solberg described his views as "very strange" which were "not based on real facts".
Durek Verrett, an African American who says he is part of the "sixth generation of shamans" in his family, has claimed to have risen from the dead and predicted the 9/11 attacks in the US two years before they happened place. He also promotes unsubstantiated theories, including the idea that cancer is a choice.
He said that, in fact, racism is at the root of the criticism he faces, stressing that he has "never faced so much racism" as in Norway. He also compared himself to the likes of Albert Einstein and Thomas Edison, stating that "geniuses" are "misunderstood".
A poll published in September showed that only 13% of Norwegians thought that Princess Märtha Louise should represent the Royal Family in official duties.
Editor : D.C.