News culture Only one Lord of the Rings actor had the opportunity to meet Tolkien in person… and he didn't know what to say to him
Most of the cast of Lords of the Rings are real Tolkien fans, but none of them have met him… except one!
A true masterpiece of Fantasy, the Lord of the Rings is one of the best-selling books in history with more than 150 million copies sold. It has been translated into over thirty different languages ​​and republished countless times. But most importantly, it was turned into one of the best film adaptations of all time. In 2001, Peter Jackson released the first part of his live-action version of the famous work. The director is a huge fan of the author, as are many members of the cast. But only one of them had the chance to meet Tolkien in person.
When Saruman meets his creator
When the author died in 1973, Peter Jackson was only 13 years old, but another actor was already 51 years old. Obviously, without suspense, it is the oldest actor in the film: Christopher Lee, aka Saruman. The man had the chance to meet Tolkien earlier in his youth, a real opportunity that he was not able to take full advantage of. Indeed, in an interview with Empire magazine, he says that he only had a brief, somewhat disappointing exchange. He met him by chance in a pub in Oxford: The Eagle and Child. He only asked him if he was okay. At the time the interpreter of the white mage was already a big fan and was very impressed to see him in person. Nevertheless, just having encountered this legendary writer remains a very beautiful anecdote.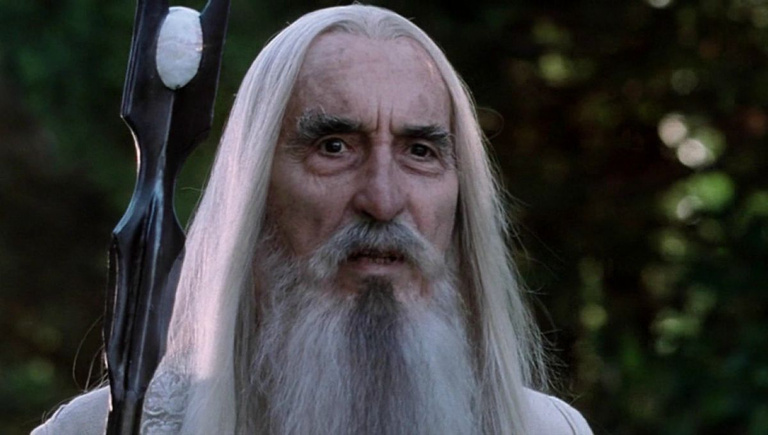 His knowledge of the universe and his knowledge of the work partly earned him the role of Saruman. Even if it wasn't the one he wanted. The actor confided during this same interview that he would have preferred to play Gandalf which was ultimately played by Ian McKellen after Sean Connery's refusal. This will not be his only disappointment since he also said that he had boycotted the preview screening of the Return of the Kingbecause his character's death was not included.