News culture "I must be the number one killer" Arnold Schwarzenegger was bloodthirsty in this James Cameron film which grossed $520 million
In the history of robotics and science fiction in cinema, Terminator holds a special place. But according to James Cameron, his actor was not an altar boy on the set.
Another dimension on Terminator 2
After a first film without a big budget in 1984, James Cameron relaunched the Terminator franchise in 1991 with a sequel that remains in everyone's memory. Considered one of the greatest science fiction films of all time, Terminator 2 left unforgettable memories for all those who were able to discover the feature film upon its release or later. Combining visual performances and lively rhythm, Cameron's work made us forget the original by propelling Arnold Schwarzenegger into a new dimension. While he was the main antagonist of the 1984 film, this time he took on the armor of the good Samaritan ready to do anything to save John Connor, the future leader of the revolution of humans against machines. But according to James Cameron, the film could have taken a different turn if he had listened to Schwarzenegger.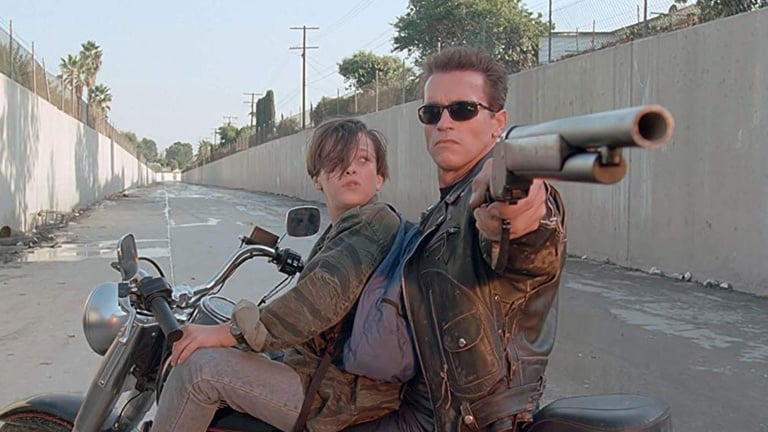 Cameron scared by Schwarzenegger
To develop the character of the T-800 in Terminator 2, the Austrian-American actor made surprising requests to his director. Indeed, at the time, while the sequel changed tone compared to the original, Schwarzy was in a media confrontation with Sylvester Stallone. This struggle fueled by journalists led the actor to embark on a process of reflection that was disconcerting to say the least. In the first film, he actually eliminated 68 people so he estimated that the second should be even more violent, with no less than 150 people executed. As Cameron decomposed, Schwarzy continued with verbal one-upmanship (massacre, throat cutting, shooting, running over with a car, etc.). All this to surpass Stallone in the cinema! Finally, James Cameron calmed his foal and the film was able to be made without there being a riot of hemoglobin on the screen.