News astuce Korillon DLC Pokémon Scarlet & Violet: how to evolve it into Éoko?
If you play the Turquoise Mask DLC, there is a good chance that you have come across Korillon, the little Tinker Bell Pokémon from the fourth generation. Its evolution, Éoko, is quite popular with players, but there are a few steps to complete before you can obtain it. We explain to you:
The sweet sound of Korillon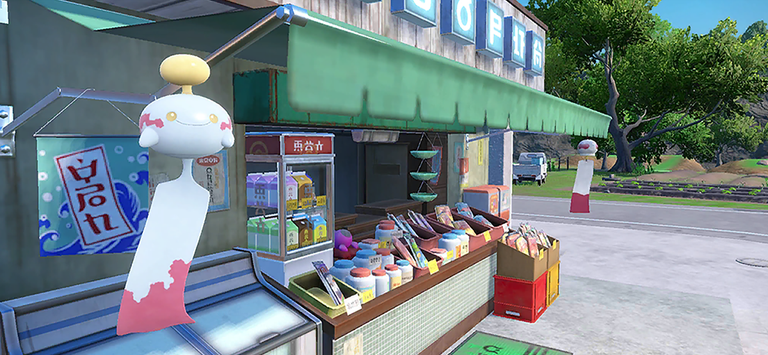 In the first part of the DLC of Pokémon Scarlet and Purpleto know The buried treasure of Zone Zero: the Turquoise Maskyou will be able to capture up to 200 different species of Pokémon and save them to your Septentria Regional Pokédex. Among them, you will be able to find familiar creatures from past generations, such as the essential Arbok, Feunardet Snorlax from the first generation, but also much more recent but equally popular Pokémon, like Grimalin, mortal sin or Sorcilence that we were able to meet at Disease In Pokémon Sword and Shield. But an old Pokémon that was not found in the Paldea Pokédex East Korillonthe fourth generation Tinkerbell Pokémon.
In The Turquoise Maskthis Pokémon and its evolution, Eko, are making their comeback. Of type Psythis Baby Pokémon looks like a small golden bell, and its type allows it to resist types Combat et Psy. Unlike most Pokémon, Korillon evolves in a somewhat particular way. Indeed, it is not only a question of rising to a certain level, or of using a specific object to make it evolve. In the case of Korillonthere are two conditions to be met before you can obtain a Eko. We explain to you:
Pokémon Scarlet/Purple walkthrough summary
Korillon in the Pokémon Scarlet and Purple DLC
In The Turquoise Mask of Pokémon Scarlet and Purpleyou will find Korillon in meadows and rocky areas. We mainly found them in the Val Infernal the level of Mount Strueuxbut also around the Crystalline Lake.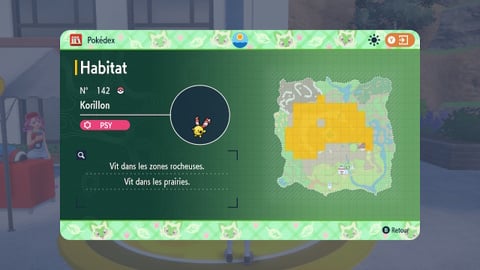 That you have Pokémon Scarlet or Pokémon Purpleyour adventures through the region of Septentria will undoubtedly allow you to meet Korillon, the fourth generation Tinkerbell Pokémon. Of type Psythis Pokémon does not appear in the base game, but makes its big return with the first part of the DLC, The Turquoise Mask. As Cochignonthe Pig Pokémon that we talked to you about recently, Korillon has a rather particular mode of evolution. Here, it's not just about leveling up. In fact, you will have to increase his friendship level to make him evolve!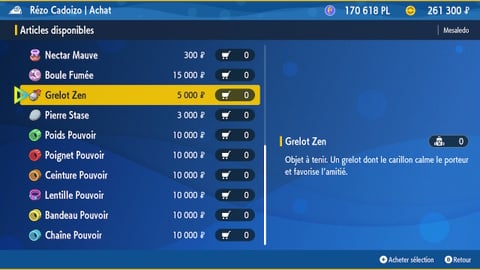 To get Ekothe Chime-type Pokémon Psyyou will first need to raise the level of Happiness of your Korillon. To do this, you can capture it in a Luxe Ballgive him a Grelot Zen to hold, give him Vitamins or some Berriestake care of him during picnics, and fight with him in the classic way or with the function Ahead ! To check your level of Happiness or the friendship that binds you, you will have to go to Jarramanca and speak to the girl accompanied by a Marill on the main square. She will rate your friendship level, and if it's high enough, you can move on to the next step. You can also know this level thanks to the number of cores which appear above the Pokémon during a picnic.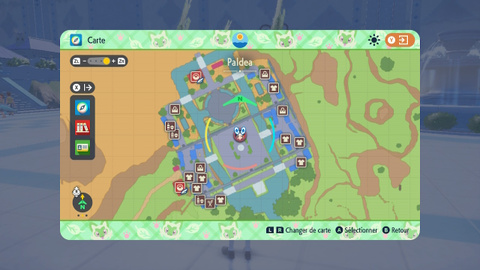 From Pokémon Sword and Shieldthe level of Happiness necessary to evolve a Pokémon has gone from 220 points has 160 pointsyou must therefore have at least 2 hearts with your Pokémon to evolve it. However, you will have more chances to make it evolve with 3 cores or more. Once this objective is achieved, it will be necessary wait until it gets dark before you level up so that your Korillon evolves, naturally or with a Super Candy. You will then get a Ekowhich is certainly resistant against type attacks Combat et Psybut which is sensitive to types INSECT, Spectreet Darkness. If you're interested in other Pokémon evolving this way, consider checking out our page on the subject.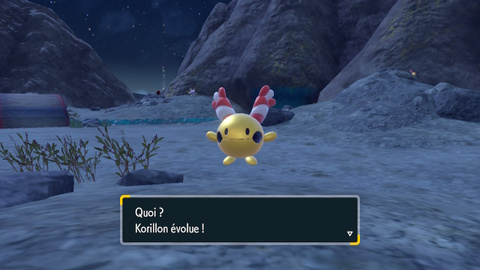 And you, will you add Éoko to your team? And what Pokémon do you think are essential for a balanced team? Tell us everything in the comments!
Pokémon Scarlet/Purple walkthrough summary