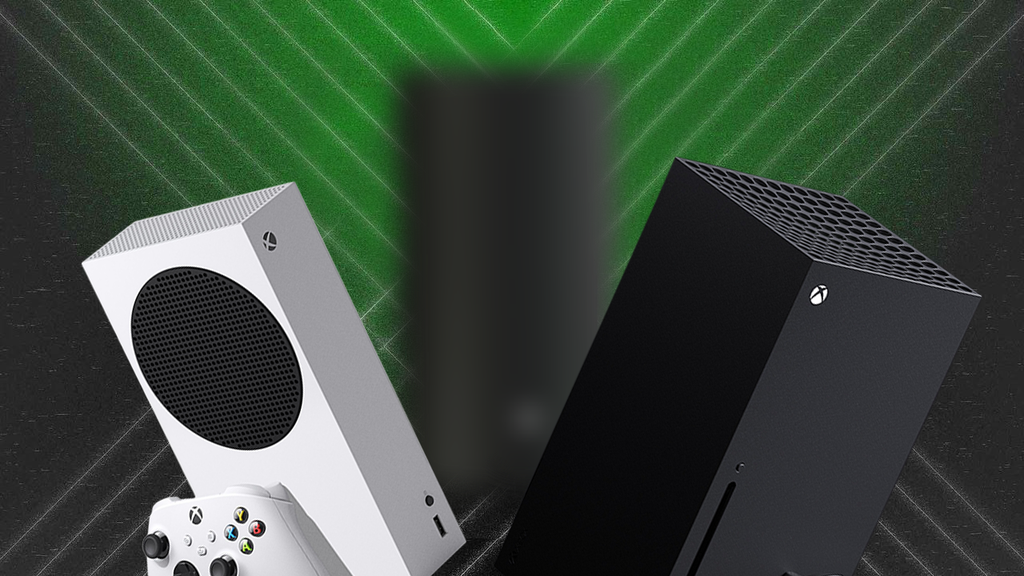 Game news A new Xbox Series
Since that night, the news has been one of joy for some, of fear for others. Indeed, a massive leak has just affected Xbox's more or less long-term plans. Tons of data are in the wild, including official slides, which allegedly escaped from an email, failing to censor the attached files, which are now public. New machines for Series X and S, 2024 version, but also new next-gen console, to celebrate the 10th wave of consoles… So let's take a look at the new Series
New design for Series X!
The most striking thing about these leaks is above all the appearance in images of a brand new model of Xbox Series X, the Rolls Royce of this generation. If the initial Series X is a monolithic machine, and equipped with a disk reader, this new version, codenamed "Brooklin" will be devoid of it. It affirms this difference with a very gentle design philosophy, with a cylindrical shape, Microsoft focusing on a refined design once again, and far from the usual shapes of our consoles. We stick with the chimney design, ideal for heat dissipation and which has proven its effectiveness for 3 years now for the Series X.
For this overhaul, planned for 2024, Microsoft is updating the onboard hardware, focusing for example on 2 TB for SSD storage. Likewise, on the connector side, the WiFi6e makes its appearance, alongside Bluetooth 5.2. And if the price does not move, remaining fixed in the United States at 499 dollars, it must be taken into consideration that the extra tera of storage represents a hell of a lot of money. Overall this new Series GamePass to install a lot of games at once. In other words, this Brooklin project offers the fully connected philosophy of the Series S, with the visual quality standards of the Series X.
Details on a planned Xbox Series X mid-gen console revision have leaked via official FTC documents.

• All digital Series X with 2TB storage
• New Xbox controller with gyro and haptic feedback
• Same price and horsepower (not a Pro console)
• Targeting release in October 2024… pic.twitter.com/HUqhGY7APb

— Okami Games (@Okami13_) September 19, 2023
Complete redesign and new controller!
It's quite funny to see this machine arriving, since 3 years ago, we heard rumors concerning a Xbox Series V, a sort of hybrid halfway between the Series In terms of release date, the Brooklin would be scheduled for the end of 2024 if we rely on documents leaked as part of the trial between the FTC and Activision Blizzard King and Microsoft.
This new version of the Xbox Series, like the new version of the Series S (which will feature WiFi6e and Bluetooth 5.2), will each feature the new controller, which has also leaked its code name: I'm sorry. The latter will be designed to make up for the delay of the Xbox Series controller on the DualSense, in particular by adding better haptic feedback, as well as an accelerometer. As for the reliability of the connection: Microsoft seems to be banking on a new connection protocol, which goes "direct" with WiFi, rather than going through a device, itself connected. We therefore imagine that the latency, already very low, will be even lower with this new method, inherited from what the late Stadia offered.