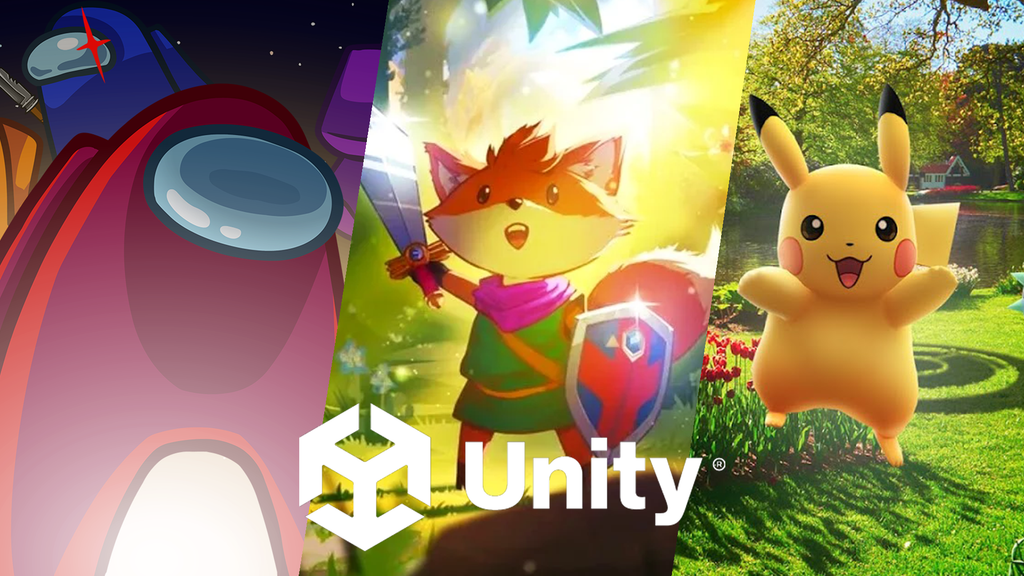 Game news After the controversy, Unity publicly apologizes and assures that it will "make changes to the policy"
Unity is in full backpedaling after its very controversial announcements.
We told you about it, Unity announced new fees for development studios using its engine on their games, and it had created an uproar in the industry. It appears that the company was forced to backtrack… or at least, to retract part of its announcements.
Unity under fire
Last week, Unity, the company behind the game engine used in popular titles such as Cuphead, Fall Guys, Among Us, Tunic, Cult of the Lamb, Pokémon GO ou encore Genshin Impact, announced a new pricing policy that caused an uproar in the industry. This new commission, called the "Runtime Fee" (which can be translated as "service fees", or "execution costs"), would imply that developers are charged each time a game is installed beyond a certain threshold. To be precise, the studios having subscribed to the Unity Personal-Plus plan (free or inexpensive plan, therefore often used by smaller studios) had learned that they would have to pay 20 cents per installation of the game, starting January 1, 2024, and for each title exceeding $200,000 in revenue and 200,000 installations. Let us add that this "Runtime Fee" was really intended to drain the income of small studios, since the pricing conditions were more favorable for studios developing their games via Unity's Pro or Enterprise plans, which were more expensive.
This announcement was obviously greeted by widespread outrage from the industry. In particular, the developers, who highlighted the many problems that these new fees could cause. Among the concerns were the high cost for charitable bundles, risks associated with installations and uninstallations, and difficulty in accurately tracking the number of installationswhich also raises questions of confidentiality.
Unity apologizes and promises changes
Faced with this wave of criticism, Unity issued an official apology on social networks. In their statement, they acknowledged hearing the concerns of the developer community and apologized for the "confusion and distress" caused by the pricing policy announcement. Unity also commits to making changes to this policy promptly.
We have heard you. We apologize for the confusion and angst the runtime fee policy we announced on Tuesday caused. We are listening, talking to our team members, community, customers, and partners, and will be making changes to the policy. We will share an update in a couple of…

— Unity (@unity) September 17, 2023
We heard you. We apologize for the confusion and distress caused by the service fee policy we announced on Tuesday. We are listening and discussing with our team members, the community, customers and partners, and will make changes to this policy. We will share an update in a few days. Thank you for your honest and critical feedback.
Although Unity has not yet detailed the upcoming changes, information has emerged about this new plan. According to Bloomberg, the company plans to limit fees to 4% of a game's revenue for customers generating more than $1 million. Moreover, the installations prior to the entry into force of the new policy will not be counted. Already, the day after the announcement of this new policy, Unity boss Marc Whitten was forced to reconsider certain points, and announced that demos, games in charity bundles, and subscription titles (Game Pass, PS Plus …) would not result in additional costs for developers.
Developers won't be putting their trust in Unity again anytime soon…
Despite the apologies and promises of change from Unity, many developers remain skeptical. Some of them have already considered change game engines for their future projects. Many consider the loss of confidence in Unity as irreversible.
Keep in mind that the evolution of the engine since 2017 has been disappointing for most developers.

Obviously we want you to stay afloat by sharing our successes, but you need to act as a fair & reliable partner, focusing your efforts on your core business: game development.

— Tim Soret (@timsoret) September 17, 2023
Among the disgruntled developers are Innersloth, the studio behind Among Us, who said they would have to "delay content and features that our players really want" if they were to move to a new engine. Megacrit, the developers of Slay the Spire, also said they would consider switching to a new engine if these new fees are not completely abandoned. Many independent developers have also shared their anger on social networkshighlighting the potential impact on their current projects.
It seems that Unity will have to demonstrate transparency and concrete measures to regain the trust of developers, if that is even possible.