Game news As strong as Baldur's Gate 3 and Zelda TOTK according to Metacritic? This game would be one of the bombs of the year, but no one knows about it
This new game from Kitfox Games and A Sharp is the only one to reach the same rating as Baldur's Gate III and Zelda TOTK this year.
Older players will remember King of Dragon Pass, released on PC and Mac in 1999 (released again on iOS in 2011 and on Android in 2014). It had a sequel in 2018, called Six Ages, and a third opus is surprising the industry, because the press is rave!
Only three games got 96/100 this year: Baldur's Gate, Zelda, and…?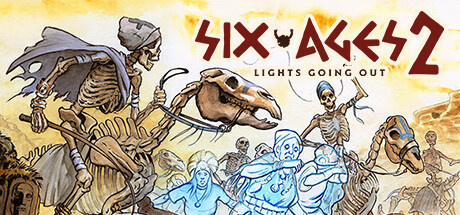 The year 2023 saw the emergence of only three video games, which managed to obtain the almost perfect average of 96/100 on Metacritic, the game ratings aggregation site. Among these three titles, two familiar names appear at the top: Baldur's Gate III et The Legend of Zelda : Tears of the Kingdom. However, a virtually unknown game has managed to slip between these giants, making its quiet entry into the pantheon of games being praised in 2023. It is Six Ages 2: Lights Going Out, a game developed by A Sharp and published by Kitfox Gamesla suite de Six Ages : Ride Like the Wind et King of Dragon Pass.
Strategy, management, adventure and narration on the program for Six Ages 2
Good that Six Ages 2 : Lights Going Out may have slipped under your radar, it is part of a saga that began more than two decades ago with King of Dragon Pass in 1999. Even if the game was not a great commercial success when it was first released, this series has created a real cult following over the years, particularly with its mobile releases. Its particularity is its unique narrative approach to managing a village, a clan, where choices and decisions take precedence over resources. The game takes place in the world of Glorantha, a colorful and strange fantasy universe, where natural disasters and grand divine plans are intertwined, in a rich mythology. In this new opus, the gods are at war, and chaos reigns, plunging your Bronze Age tribe into a desperate struggle for survival.
The press is rave, the players are divided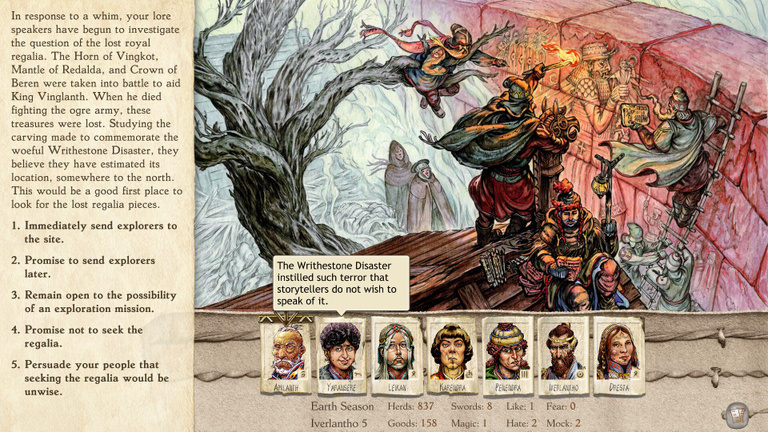 Six Ages 2: Lights Going Out has sparked contrasting reactions between the press and the players. On Steam it reached a Impressive 100% positive review rate, based on 67 player reviews. However, on the Metacritic side, the reception is less warm, with a average player rating of 3.7/10 based on ten reviews. It should still be noted that none of the disappointed players left a comment. The press, on the other hand, is not divided: the journalists who tested it loved Six Ages 2. Only four tests have been publishedwhich therefore brings – as we said – the average score at 96/100. Among the qualities highlighted, we cite a highly immersive narrationof the rich and complex strategy phaseswith good endings that are more difficult to obtain than in previous opusesa unique atmosphere with fascinating mythologyetc …
Six Ages 2: Lights Going Out is available now on PC, Mac and iOS.