News astuce EA Sports FC 24 Evolutions: How do these cards work?
There are only a few dozen hours left before you can get your hands on EA Sports FC 24 if you opted for early access. The opportunity to discover new game mechanics, including the one that will interest us here, the Evolution cards!
What is an Evolution card?
Sometimes, we'll get attached to certain players, even if their card on EA Sports FC 24 isn't incredible. From then on, we could feel a little frustration at leaving them aside. Well, this should disappear with this opus.
Indeed, a brand new mechanic will arrive and it will allow you to evolve your cards. The operation is quite simple, you will have objectives to complete to validate a level. To better understand, let's use the example given to us with the Youssoufa Moukoko card.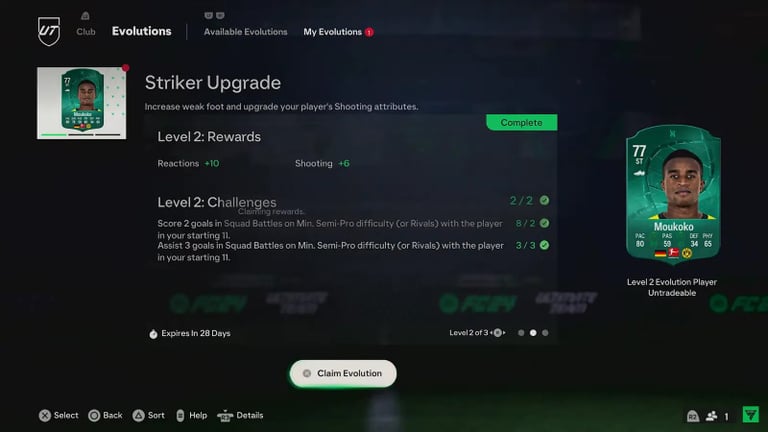 You see that to advance the map to the next level, you will have to accomplish 2 different objectives. The objective, as well as the difficulty that must be chosen, will be indicated each time. Once you successfully complete these two objectives, you will upgrade the map.
Here, for example, your Moukoko card will gain +10 in reaction, as well as +6 in shooting. Moreover, by increasing the level, you will also be able to change the general level of the card. Still on the example of Moukoko, if he had a rating of 69 at the start, it climbs to 85 once all the evolutions are completed!
It is therefore a good alternative to improve your cards on certain points. It will also be a technique that will surely be effective in having correct cards without having to break the bank on purchasing packs, even if the best players will surely always be limited to the latter.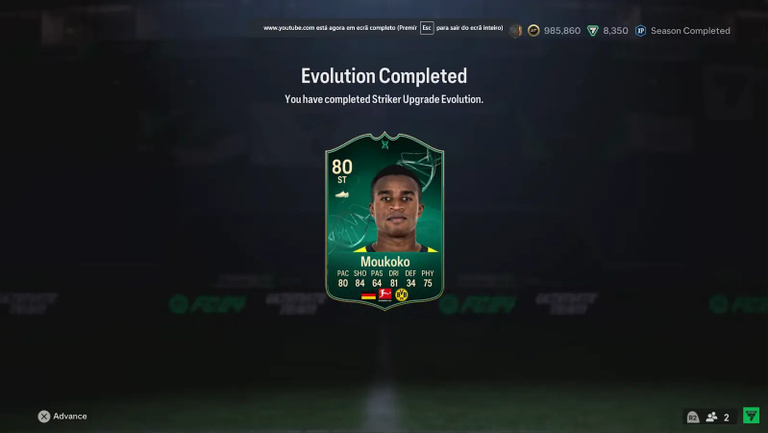 Two different methods for Evolutions on EA Sports FC 24
Now that we have seen how the Evolution cards work in EA Sports FC 24 and that they are going to be very interesting, let's take a look at some information that has just come out and completes what we already knew about these cards.
There will be two methods to increase your cards, one which will be free and another which will be described as "semi-paid". This term is quite vague, so let's start with this second method to help you see it a little more clearly.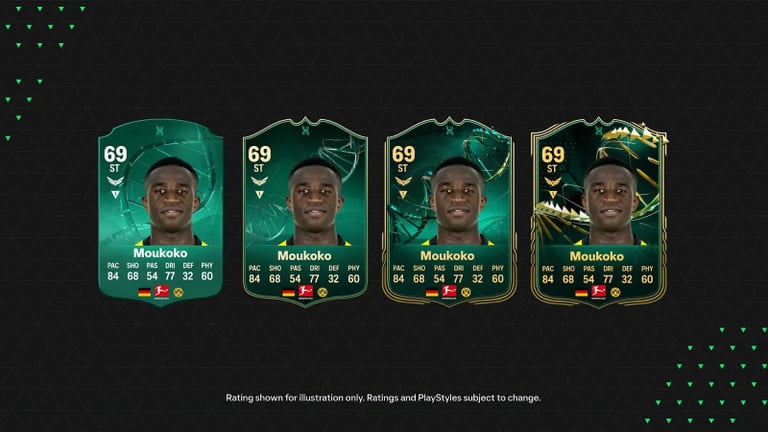 Concretely, to improve your Evolution cards, you will be able to pay, either in real money or in in-game currency. an evolution will cost you 1,000 Points or 50,000 coins. In the end, you can either checkout or farm the money to unlock an evolution.
The second method will not ask you anything at all and will be free. Unless you suspect, by going through this, the improvements will be less. It will therefore be necessary to carefully weigh the pros and cons and not hesitate to go through the 50,000 coin solution if you plan to keep the player on your team in the medium or long term.