News culture 'I want to be permanently killed' Keanu Reeves begged to stay dead in John Wick 4, but they refused
With four episodes without counting the spin-off and the upcoming series, John Wick has become a major franchise. However, all good things must come to an end, but that's without taking into account the greed of Hollywood which does not want to let the most "bankable" killer of the 7th Art die.
Warning, this article discusses the end of John Wick: Chapter 4. It therefore contains spoilers. If you have not yet seen the film, the JV editorial team invites you to come back to this article after viewing it.
---
The death of Baba Yaga
John Wick is not immortal, far from it, even if his capacity to endure is beyond belief. He is an exceptional human being driven by an iron will and unfailing resilience. However, the one who is nicknamed Baba Yaga (the bogeyman) by the world of the underworld ended up breathing his last on the steps of the Sacré Coeur before being buried alongside his wife in New York. However, this ending shot which heavily emphasizes John Wick's grave suggests that the character played by Keanu Reeves on screen may not be dead.
Basil Iwanyk – producer on John Wick: Chapter 4 – is aware of the Canadian actor's state of fatigue after filming each film and understands his wish to want to stop. Keanu Reeves wanted John Wick to be killed at the end of the film, and this is all the more understandable since this ending perfectly concludes the saga. However, some Hollywood pundits are not necessarily of this opinion and preferred to leave the door open to a possible sequel. Basil Iwanyk's statement from our colleagues at Collider goes in this direction.
After the second, third and fourth films, making these films is so exhausting that it destroys Keanu, physically and emotionally. In the end he always says "I can't do this again" and we agree with him. This guy is nothing more than an empty shell because he goes out there and gives it his all. He said, "I want to be definitely killed at the end of this movie." We said, "We'll leave a little opening of 10%." – Basil Iwanyk (Producer – John Wick: Chapter 4)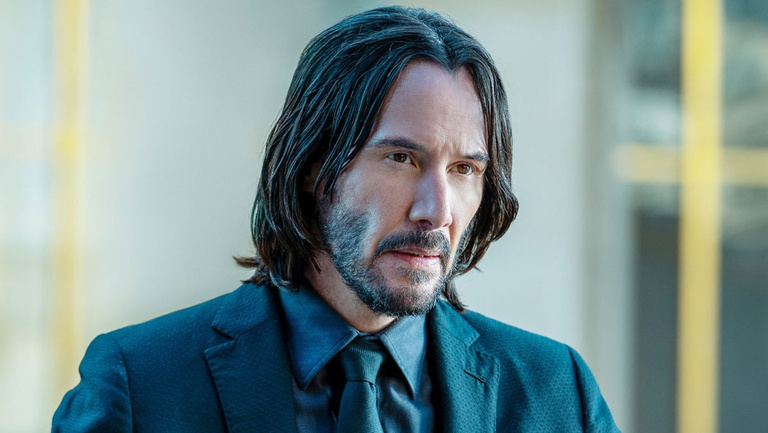 ---
An expanding universe
The death of John Wick does not mark the end of the franchise, quite the contrary. Two projects are already on track, including one which will be released by September 22, 2023 exclusively on Amazon Prime Video. The Continental: From the World of John Wick is a series serving as a prequel to the adventures of John Wick and starring Mel Gibson, Colin Woodell, Hubert Point-Du Jour and Jessica Allain. It takes as its setting New York in the 70s and focuses on the creation of the Continental as well as the youth of Winston's character.
From June 2024, a film will enrich the John Wick universe. Ballerina is a spin-off whose events take place between John Wick Parabellum (Chapter 3) and John Wick: Chapter 4). The story focuses on the character of Rooney played by Ana de Armas (Die Another Day – 007), a ballerina seeking revenge following the murder of her family members. The cast is completed by Anjelica Huston, Gabriel Byrne, Lance Reddick, Catalina Sandino Moreno, Norman Reedus (The Walking Dead), Ian McShane. Keanu Reeves even makes an appearance.
---