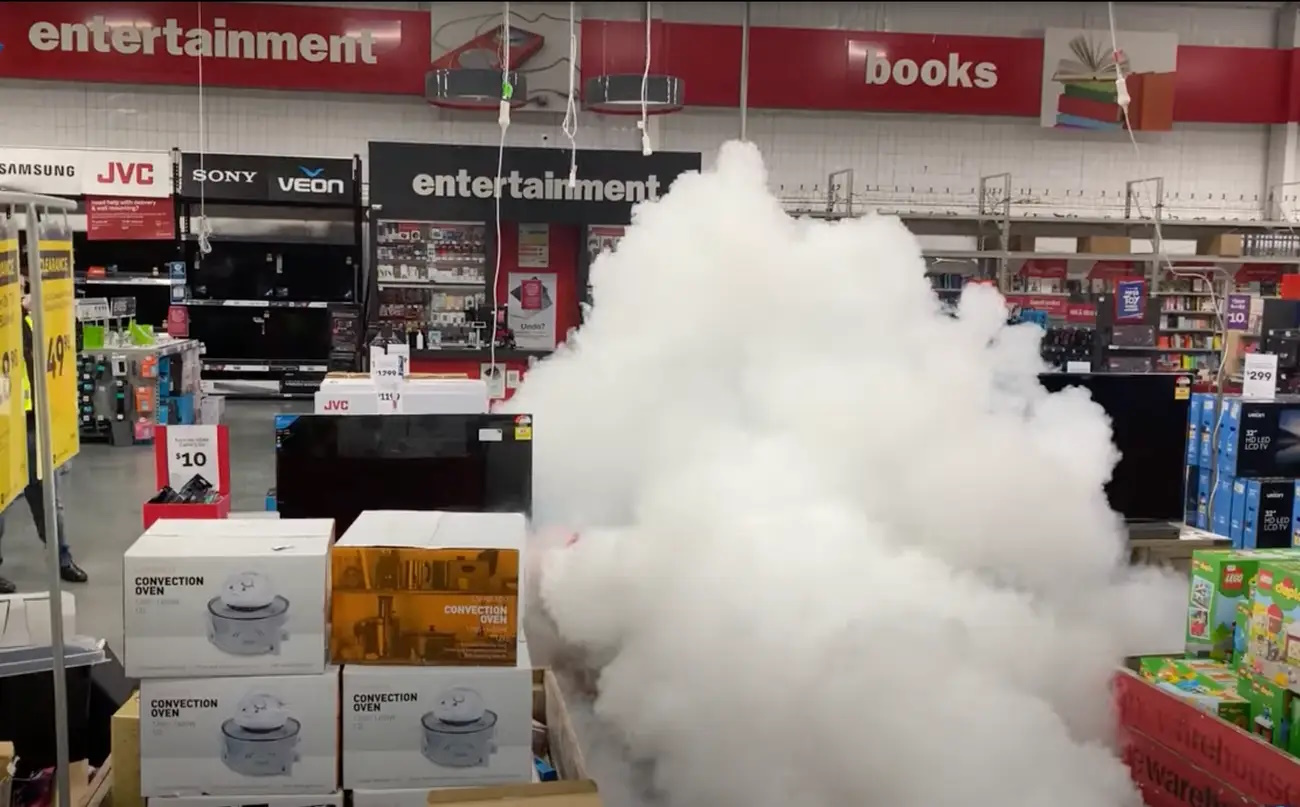 More and more shops are installing artificial fog generators to confuse/catch shoplifters as they try to steal the products on sale
If on one of your future visits to your favorite supermarket you notice with surprise that you are enveloped in dense fog, do not panic. Store managers fired up the fog generators in the hope of confusing uninvited visitors, who were spotted stealing products from the shelves with the apparent intention of leaving without paying. Fog so dense as to reduce visibility to zero is not toxic, the devices requisitioned from the entertainment industry are only intended to help security guards block disoriented suspects before they leave the store premises.
According to statistics provided by Mike Egel, director of the company that supplies the Density Security Fogger, the device thwarts up to 97% of shoplifting attempts, taking advantage of the fact that most shoplifters cannot navigate store aisles unseen. For comparison, conventional security systems based on the detection of products not passed at the cash register would stop only 17% of theft attempts, as recidivists have experience in evading these means.

Artificial fog is obtained by vaporizing harmless substances such as glycerin, the process being similar to electronic cigarette devices, but without the presence of aromatic compounds or nicotine. Dissipating in a few tens of seconds, the artificial fog does not leave residues on clothes and does not compromise the food products displayed on the shelves.
The company originating in the USA confirms the expansion of the business in another 80 countries. In Europe, the system is particularly popular in the UK, with stores using it reporting a reduction in attempted thefts as criminals restrict their 'activity' to shopping centers that do not use the technology.