News culture The first image really makes you want it, Netflix is ​​preparing an adaptation of this work that everyone loves
Fans of Roald Dahl's novels, you will do well to monitor the Netflix platform in the coming months.
The Two Rogues by Roald Dahl, a book which has been translated into 41 languages ​​and sold 16 million copies worldwide, will be entitled to its adaptation on the Netflix platform. The animated film is written, directed and produced by Phil Johnston (Ralph 2.0) and animated by Jellyfish Pictures (Baby Boss, The Bad Guys). Also working on the project are co-directors Katie Shanahan and Todd Demong, producer Maggie Malone, co-producer Daisy West and screenwriter Meg Favreau.
The story is that of Mr. and Mrs. Twit, the miserable owners of a dangerous amusement park, and their "meteoric rise to power in their town", which will lead to conflicts between them, two children and a community of magical animals determined to stop them. The duo are described as the meanest, smelliest and nastiest people in the world.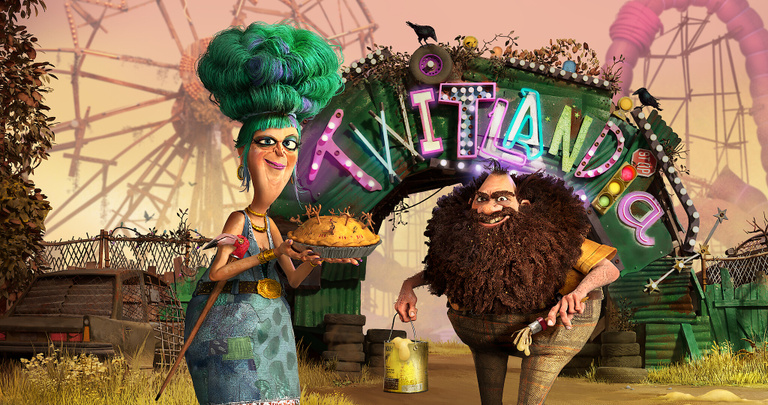 "I've always been attracted to reprehensible characters. I don't know what that says about me, and I really don't want to try to find out. I like the Twits and their terrible tricks . I love that they lack self-awareness, personal hygiene, and any shred of human decency. And I love this movie because it reminds us that morons like the Twits, whose emotions default are anger and vengeance, cannot be allowed to win in our world." -Phil Johnston
---
The great Roald Dahl project
The Two Rogues will be available for streaming on Netflix in 2025 and is part of a major project. This is the first animated film in a series of productions drawn from the world of Roald Dahl which will soon arrive on Netflix, alongside Wes Anderson's next offering, The Wonderful World of Henry Sugar, as well as the animated film Charlie and the Chocolate Factory. As a reminder, Netflix acquired the Roald Dahl Story Company in September 2021. Currently, the only Netflix original adaptation of a Roald Dhal story is Roald Dahl's Matilda – The Musical released in 2022.