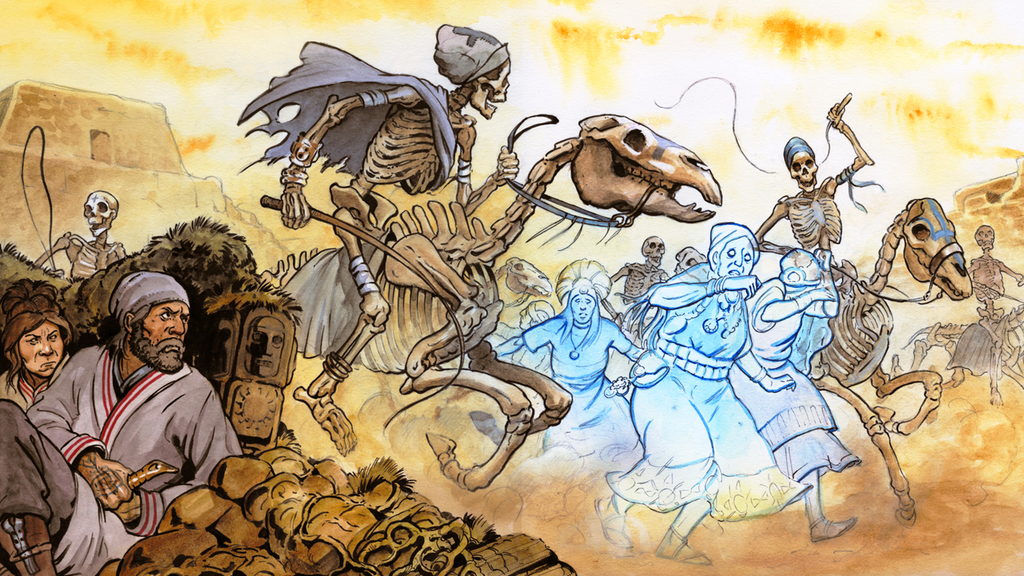 A Sharp's new title, Six Ages 2: Lights Going Out, is revealed in a trailer presenting its superb drawn AD.
Six Ages 2 : Lights Going Out est la sequel to Six Ages: Ride Like The Wind, itself a sequel to the 1999 title, King of Dragon Pass. In Six Ages 2, you will have to manage your clan while the gods tear each other apart, disregarding the survival of their faithful. In a mix of interactive fiction and turn-based strategySix Ages 2 offers a strategy game where the narrative is much richer and more complex than in most games of the genre.
Six Ages 2: Lights Going Out is available on PC, Mac and iOS.